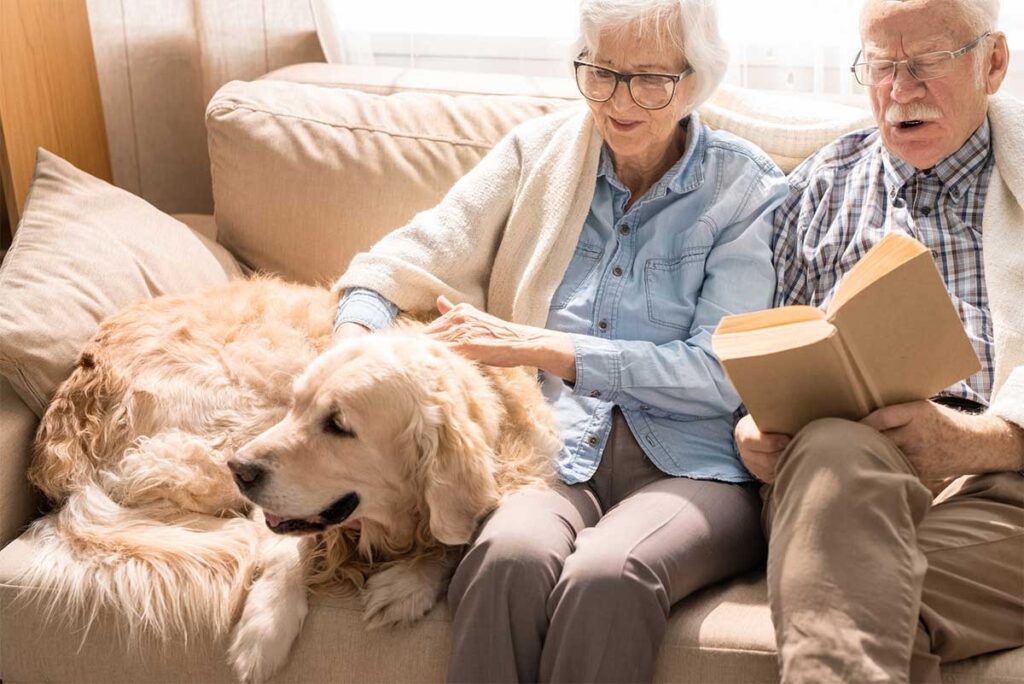 There is not a "one size fits all" approach to picking the right dog breed for seniors or older people. We recommend a personalized approach based on your individual needs. Many seniors prefer small dog breeds that don't require a lot of exercise. However, other older people prefer more active dogs and don't mind going for long walks with large dogs.
On this page, you will find a list of 25+ dog breeds that are great for seniors. You can then easily apply filters to find the best dog breed for your particular situation.
The Best Dog Breeds for Seniors:
Apply filters to personalize your list:
What Are the Best Dogs for Seniors?
It all starts with evaluating the situation that the dog would be living in (apartment or house), the preferences of your senior friends (chilled dog vs energetic), and the activity level that the dog would enjoy with you. Some seniors prefer small dogs that they can easily carry, whereas others feel more comfortable with larger dogs that can go with them outdoors on longer walks.
Here are all the factors to help you chose the right dog breeds for seniors:
Character: Certain breeds are easy-going and loving, whereas other breeds may be more stubborn and independent. Seniors staying at home typically prefer very friendly and loving dogs that are happy to cuddle up on the couch.
Size & weight: Most older people prefer smaller dogs because they can easily pick them up.
Activity level: Seniors tend to prefer low/moderate-energy dogs who don't need to run several miles per day.
Apartment-living: Older people are more likely to live in smaller homes or apartments. Certain dog breeds are more comfortable living in smaller spaces, while others need a big yard and home to play in.
Low maintenance: Dog breeds that only require occasional brushing and grooming are better for older people who don't really want to go to a professional groomer every 4 weeks.
Best Dog Breeds for Seniors Living in Apartments
Older people are more likely to live in smaller homes or in apartment communities. When space is limited, it is important to select a breed with a lower activity level so that the dog will be happy living in a smaller space. There are also other important considerations. For example, in communities with many neighbors, it is often preferable to have a dog that is less likely to bark and disturb neighbors, and smaller in size to make it easier to go out for walks. We have compiled below the list of the best dog breeds for apartment living.
View all the best dog breeds for seniors living in apartments.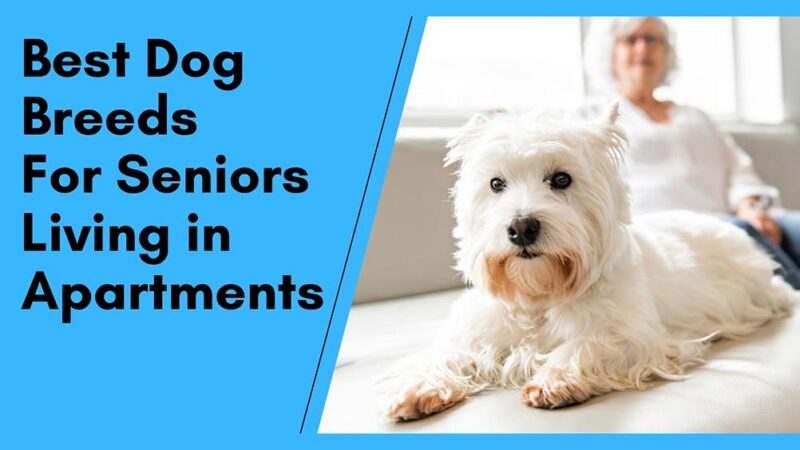 Best Small Dogs for Seniors
Many seniors prefer smaller, but very affectionate dogs. Check out our list of the best small dogs for seniors (under 18-20 pounds).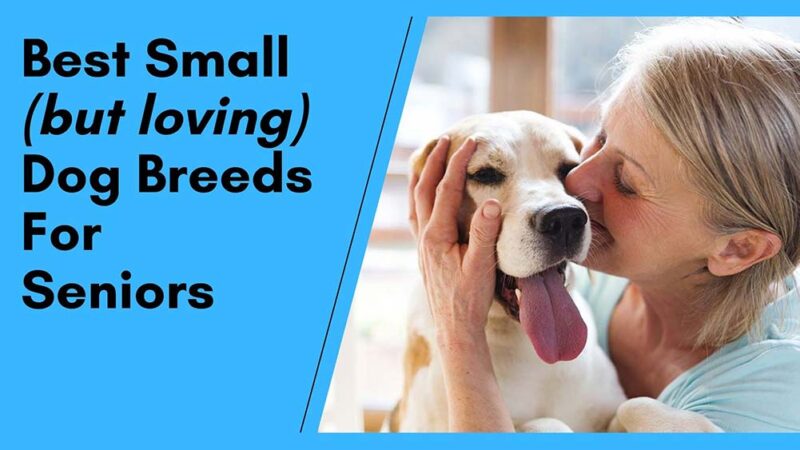 Learn About White Dog Breeds
Seniors also often like all-white dog breeds. View our selection of the best white dog breeds.