This article was updated on October 21st, 2022
A variety of medical conditions can cause older dogs to experience sudden seizures seemingly out of the blue. These conditions can range from relatively harmless to life-threatening.
It's also improtant to keep in mind that what looks like a seizure is sometimes completely different. In any case, if your senior dog has a seizure or dramatic symptoms which appear to be seizure-like or stroke-like, or he collapses or loses consciousness, it's going to be pretty scary for everyone.
In this article, we will discuss the top causes for seizures in old dogs and review what you can do about it.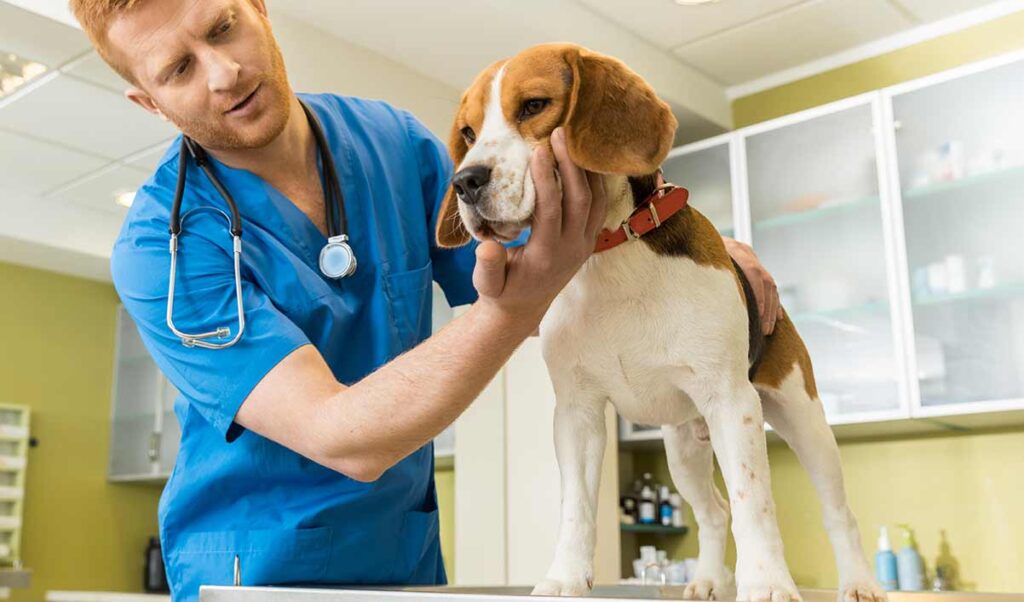 Of course, in a situation like this you NEED to get your dog to your veterinarian's office as quickly as you can, so that you can find out what's going on. Having some background information and an understanding of the causes, symptoms and treatment for canine seizures (specifically in old dogs) will help you make sure that Fido gets the help he needs.
What Causes Seizures In Senior Dogs?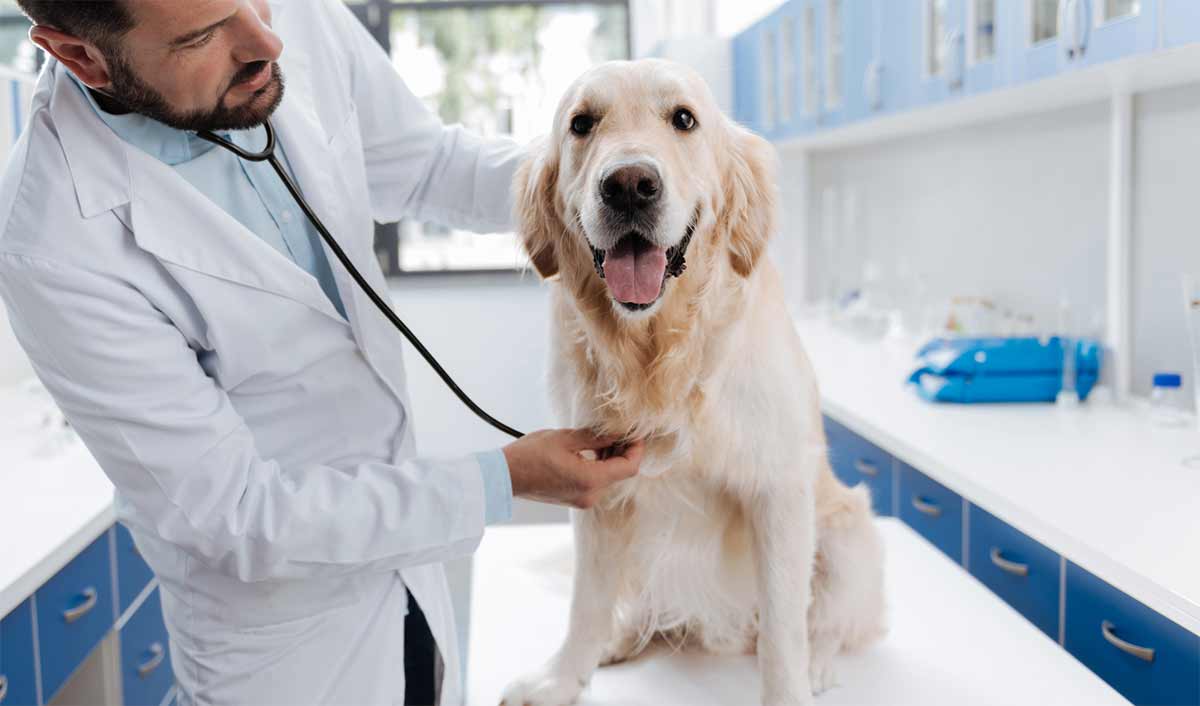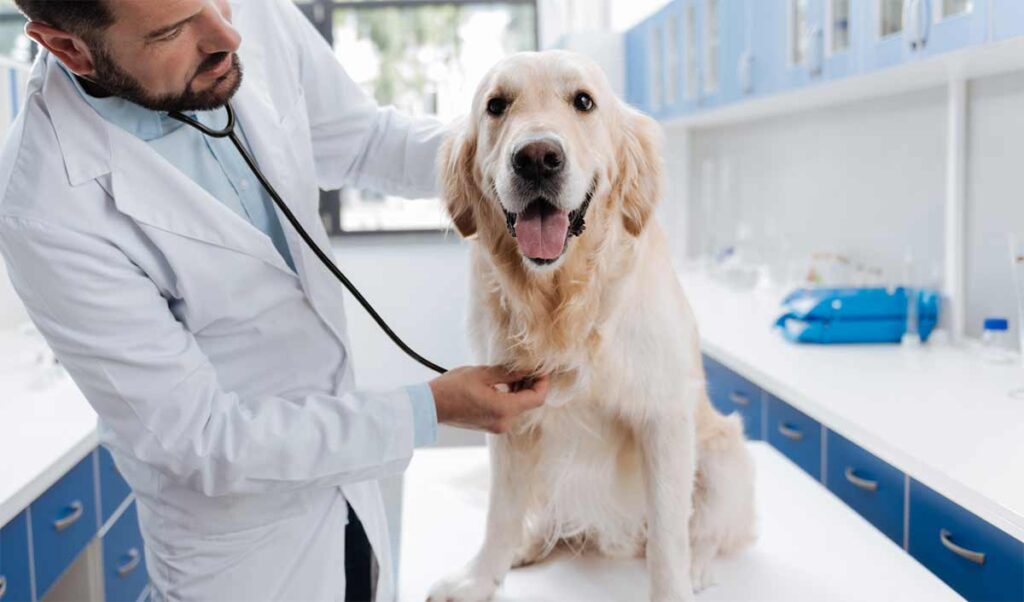 For younger adult dogs (less than 5 years old), epilepsy is the is the leading cause of seizures. Puppies and young adults of the tiny/toy breeds can also have a seizure caused by a sudden drop in blood sugar (hypoglycemia). But neither of these are common causes of first-time seizures in senior dogs.
There's a lot going on inside your older dog's body, and the aging process is taking its toll. This can lead to a bunch of different health problems and conditions, some of which cause seizures.
Health conditions frequently causing seizures in older dogs include:
1. Liver Disease
If your senior dog has liver disease or is in liver failure, it's possible that it could cause him to have seizures. However, there are many other symptoms of liver problems that are likely to show up before a seizure does. The first one is usually a loss of appetite. Abdominal swelling, digestive upsets (vomiting, diarrhea or constipation), dark orange urine and a yellow tint to the skin, gums and mucus membranes are also symptoms of liver problems.
Other symptoms of brain problems being caused by the build-up of toxins and ammonia in the blood include weakness, poor coordination, personality changes and lethargy.
These are also likely to be obvious well before the risk of seizure occurs. The term for the secondary effects the liver has on the brain is hepatic encephalopathy, and a common symptom of this, as well as the ones listed above, is head pressing against vertical surfaces.
2. Cancer
Tumors (also known as neoplasia) are much more common in senior dogs than they are in younger ones. Some tumors are benign, others cancerous. A brain tumor can cause seizures as well as other neurological symptoms. A cancer that starts off in another part of the body can metastasize (spread) to other parts of your dog's body, including the brain, and cause similar problems.
Because cancer affects so many different organs and systems, not all symptoms can be covered here. But usually the symptoms relate to the organ which is predominantly affected. That is why brain tumors, whether they are primary tumors or metastasized tumors, can result in seizures.
3. Kidney Disease
If your older dog has kidney disease or kidney failure, toxins build up in his bloodstream and can't be excreted the way they would normally be. This build-up of toxins in the blood can cause seizures in senior dogs, but it's pretty rare.
Other symptoms are much more likely to show up first. Including increased thirst and urination, lethargy, weight loss and nausea. Seizures or a coma don't usually happen until the disease is very advanced.
4. Trauma or Injury
An injury to the brain can cause a seizure in dogs of any age. Older dogs are more prone to falling than younger ones, and a fall down some steps resulting in a blow to the head could cause brain damage or bleeding.
If your dog shows any signs of illness, stroke or seizures after falling or injuring himself (even if you didn't see him hit his head), take him to be examined by a veterinarian at once.
Disclaimer: This content is not a substitute for veterinary care. Always consult with your vet for health decisions. Learn more.
5. Diabetes
Although Diabetes itself doesn't cause seizures, they can be an indirect result of this disease. This is because if your older dog is being treated with insulin for his diabetes, he could have a seizure if he develops hypoglycemia because of accidentally receiving too much of it.
It's easy to do, especially if your senior dog decides not to eat a meal after having his injection, or you forget whether you've given it already, so you give a double dose.
To prevent these scenarios, always give the injection after or towards the end of a meal, and if you're in doubt whether you've given it or not, it's best to skip a dose than give too much.
6. Hypoglycemia
Hypoglycemia happens when your dog's blood sugar plummets. Every brain needs glucose in order to function properly, and if the supply of that drops seizures can happen. This condition is most often seen in small or tiny breeds (and puppies) as they have more difficulty regulating their blood sugar levels. However, it can also be seen in active dogs, dogs with pancreatic cancer and diabetic dogs.
Seizures or coma are the most severe results of hypoglycemia, other signs can usually be seen first. These can include:
Lethargy
Loss of coordination
Trembling
Restlessness
Collapse
If your senior dog is having a seizure and you know that hypoglycemia is to blame, you can try rubbing some Karo syrup or ice cream (NOT chocolate flavor) onto his gums to raise blood sugar.
Don't try to put the syrup/ice cream/your fingers inside his mouth, that's dangerous for both of you. Getting close to your dog's mouth when he's having a seizure does carry the risk of getting bitten, so it's a step to take only if you're reasonably confident it will help.
7. Adverse Reaction to Medication
All medications (and also, to a lesser degree, natural remedies) can have side effects. Many are mild and can include vomiting, diarrhea and reduced appetite.
---
WATCH: 3 Important Tips To Care For an Old Dog [VET VIDEO]
---
Other severe reactions are less common, but definitely do happen. Seizures in dogs can be one fairly rare, but serious, side effect to certain medications.
It's important to note that sheepdog-type breeds are sometimes deficient in a gene that helps filter out drugs from the brain, which can result in seizures. This is particularly true for ivermectin and similar drugs.
8. Environmental Toxins
There are several things in our dog's environment that can potentially cause seizures. These include:
Rodent poison
Antifreeze
Insecticides
Garden weedkiller
Insect poisons
Lead paint
Black mold
You may not even know that things like black mold, or lead paint are in your home. If your dog has unexplained seizures, having your ductwork and heating/ac and any old paintwork checked out is a good idea. Blood tests can determine lead levels too. These things can affect human health as well.
Can Seizures be Fatal to Dogs?
Simple seizures that occur infrequently usually will not be fatal to dogs. Many dogs that have seizures enjoy long, normal lives with nominal side effects, but not always. In some cases, seizures may cause brain damage, affect other body organs, or be fatal to your dog. The chances of experiencing serious side effects increases if your dog's seizures become more frequent or are prolonged (for example when a dog has one or more seizures lasting more than five minutes without sufficient recovery periods). Learn more with our article: Can Seizures Kill Dogs? Dr. Guise Explains.
Should I Change My Dog's Diet to Help with Seizures?
Recent studies demonstrate that diet and nutritional supplements may help to prevent seizures in dogs. Feeding a ketogenic diet appears to improve cognitive function and may reduce seizure activity in some dogs. Other research suggests that supplementation with medium-chain triglycerides may reduce seizure frequency and severity. Read our article: Best Food & Supplements for Dogs with Seizures.
On the other end, certain ingredients commonly found in dog food may trigger seizures. Always check the product label to ensure the food doesn't include:
Foods that are naturally high in glutamate

Grains – barley, oats, and wheat are highest in glutamate
Legumes – soy, lentils, pinto beans, and black beans
Dairy products from cows
Peanuts
Rabbit, turkey, and oily fish

Chemical preservatives
Artificial colors or flavors
Learn more: Can Food Cause Seizures in Dogs? A Vet Explains
Three Things To Do If Your Old Dog Has A Seizure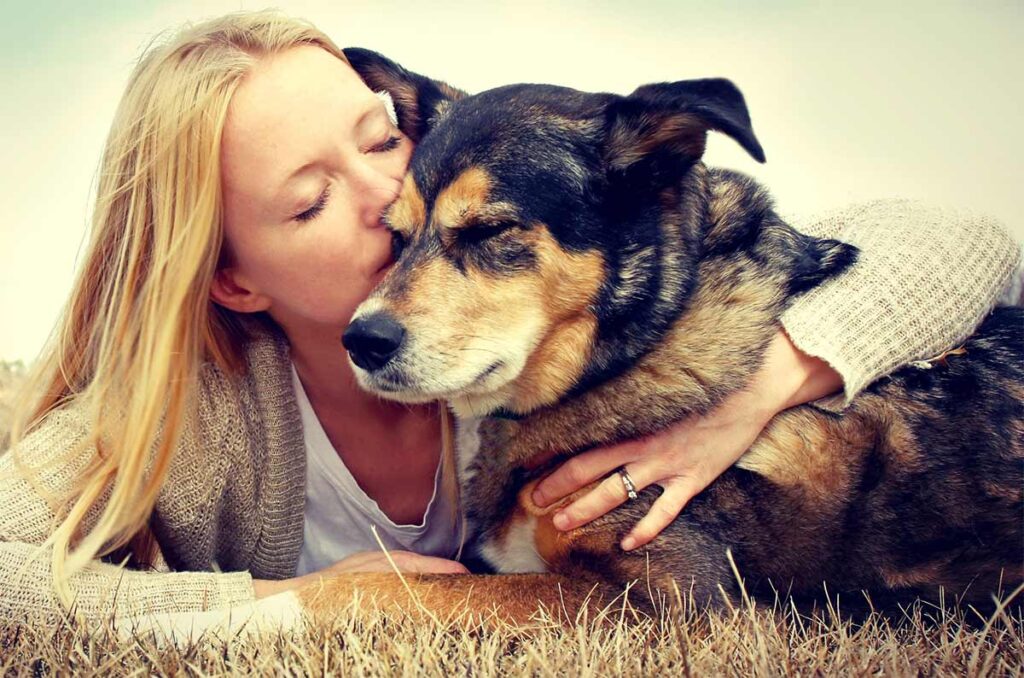 Of course you're going to be scared if your senior dog is having a seizure, but it's important to stay calm. It won't help him keep calm if you're also panicking. Many seizures in older dogs are so short that they're over before you know it.
Here's what veterinarians recommend that you should do (and shouldn't do):
1. Keep Him Company
Even though your dog may not be able to hear or see you in the normal way, he may be calmed and comforted because he is aware of your presence on some level.
Talking to him in a low, gentle, and soothing voice might help too. If he's not a big dog who's thrashing about, gently touching or stroking him might be reassuring.
But if he's in the grip of strong muscle spasms (even if he's a small dog), don't get too close if there's a chance you're going to get bitten or hurt.
2. Don't Put Your Hand/s Near His Mouth
Just as with people who are having a seizure, it's not a good idea to try to put your hand in his mouth to stop him 'biting himself' or 'swallowing his tongue'.
The muscle spasms will be VERY strong, you won't be able to prize his jaws apart, and you run the risk of getting bitten… hard.
Of course, your dog wouldn't bite you on purpose, but in the grip of a seizure he has no control over his bodily functions/movements.
Even in a partial seizure, he might snap or bite you in his confusion, or out of fear or anxiety.
3. Make Notes & Call Your Veterinarian
If your older dog is having a seizure, you'll probably be worried, scared and not sure what to do… but try to keep your wits about you.
The more details you can remember about what's happening the easier it will be for your veterinarian to figure out what's going on.
You probably won't have a pen and notebook handy, but as soon as your dog is recovering and safe, jot down what you can remember about the seizure, as well as the period leading up to it, and his recovery.
Make a note of –
Your dog's activities before the seizure
His behavior right beforehand
The symptoms he showed during the seizure
How long it lasted (time it on a watch or phone as it will seem much longer than it actually was!)
What he was like during the recovery period & how long that lasted
Unless this isn't his first seizure, and your vet has told you otherwise, it's important to call your veterinarian as soon as the seizure is over, and your dog is recovering.
IF THE SEIZURE LASTS MORE THAN 5 MINUTES YOU NEED TO CALL FOR EMERGENCY HELP regardless of whether it's his first one or not.
Treating Seizures In Older Dogs
When younger dogs have seizures, the most likely cause is a condition called epilepsy, but in older dogs this often isn't the case. Because seizures in older dogs are most likely being caused by some underlying health condition, your veterinarian needs to figure out what it is before treatment begins.
Once that root problem is being treated, the seizures should be under control, and maybe even not recur. If the treatment is likely to take some time, your vet might be able to prescribe medication that will help control the seizures. Or at least reduce their severity, until the other treatment takes effect.
ALL dogs are different, your veterinarian is the very best person to answer any questions you might have and to reassure both of you.
FAQ About Seizures in Dogs with Dr. Alex Crow
Dr. Alex Crow is an RCVS accredited Veterinary surgeon practicing at Buttercross Veterinary Center. He earned his degree in veterinary medicine from the Royal Veterinary College, one of the top 3 veterinarian schools in the world. He answered below the most commonly asked questions from dog owners about dog seizures with older dogs:
When should you call your veterinarian if your senior dog has a seizure?
Dr Crow: While any seizure occurs as a result of abnormal neurological activity within the brain, there are situations where an owner should be more concerned than others. If the seizure is a one off event and only lasted a few seconds then it may not be much to worry about, although it would still be a good idea to have your dog checked over by a vet to be safe.
However, if a dog had multiple seizures that either lasted more than 30 seconds each or occured close together – days or weeks apart – then further investigation is recommended. If multiple seizures are occuring in a 24 hour period then this is known as cluster seizures and is more of a cause for concern. Ultimately no seizure should be ignored but it is the pattern and frequency of seizures that tends to indicate severity.
What questions will my vet ask me about my dog's seizure? How should I prepare for the visit?
Dr Crow: There are many questions your vet will want to ask if your dog has had what you think to be a seizure. These include:
What did the seizure look like?
Was your dog unconscious, paddling their legs, foaming at the mouth or defecating/urinating? (there are many other neutological events that can look like seizures, so your vet's first decision will be to determine if your dog has had a seizure or a different type of episode)
How long did the seizure last?
How frequently did the seizures occur?
Has your dog had similar episodes in the past?
Did you notice any change in your dog's behaviour before or after the event?
Did your dog eat anything unusual prior to the seizure? Are there any indications of poisoning?
Have you noticed any other symptoms?
My dog can't walk after seizure or his legs are weak, what could it mean?
Dr Crow: It's not uncommon for a dog to feel very disorientated after having a seizure, so if they are unable to walk in a straight line or maintain balance this can be expected in the short-term. However, your dog should be able to walk normally again after a few hours.
If you don't see any improvement after a few hours, it could be a sign of more permanent damage. If your dog has had a prolonged seizure of more than 5-10 minutes and they were kicking their legs throughout, there may be muscle damage present due to the constant contraction of muscles.
My old dog is having seizures at night, what could it mean?
Dr Crow: Seizures most commonly occur when your dog is resting so it's more likely than not for seizures to occur when your dog is just waking up or at nightime. Be sure to make the distinction between a seizure and your dog dreaming. Seizures will often appear to be very violent events. Gentle twitching or paddling while asleep could just be your dog dreaming. If you are unsure then record the event with a camera and show it to your vet.
How long can an old dog live with seizures?
Dr Crow: The survival time for a dog that is having frequent seizures will depend on many factors, including what is causing the seizures and how well they are controlled. Dogs with idiopathic epilepsy have an estimated survival time of about 66 months according to this study; if poorly controlled then the survival time is usually shorter. However, if seizures are occuring due to a brain lesion such as a tumour then median survival time will be dramatically reduced to 8 months. It is therefore crucial to try and determine the cause of seizures and to start your dog on medication if necessary. Learn more about how many seizures can a dog have before it dies?
When it is time to put down a dog with seizures?
It all depends on the condition that is causing the seizures. Learn more about when is it time to put down a dog with seizures?
The 3 Stages of Seizures
Seizures often have three 'phases' or stages. The first and last stages could last for minutes, hours or even longer. But the acute, middle phase, the seizure itself, could be anything from a 'brain blank' which lasts a second or two, to a full-blown convulsion seizure that causes the dog to lose consciousness.
Although at the time it seems like forever, most active seizures in dogs only last for between 30 seconds and 2 minutes.
It's unusual for one to last longer than 5 minutes, but if you do find that happening you need to get veterinary help immediately as a prolonged seizure can cause severe complications, even death. If your dog has one seizure, it's very common for him to have more. This is because whatever triggers the seizure leads to changes and electrical misfirings in the brain which take a while to settle down.
Get your dog examined by your vet as soon as you can after a seizure to try to prevent him from having any more, as well as find the original trigger.
1. The Pre-Ictal Stage
This could show up as a change in behavior or attitude. Perhaps fearfulness or anxiety, or unusual aggression, your dog may want to hide/sleep or he might cling to you.
Your dog is likely aware that something 'odd' is happening. It's also includes the 'Aura' phase, the early stage of the seizure itself. Some dogs cry, whine, howl, pace, or drool. He may seem to have lost a little of his co-ordination or balance
2. The Ictal Stage
This is the 'active' stage and it's when your older dog is going to show the most severe seizure symptoms.
During partial seizures Fido may seem to 'blank out' for a little while, or seem confused/dazed or just 'out-of-it'.
More obvious partial seizures might include twitching, jerky movements, growling or snapping. He may not seem to know where he is or who you are. However, in full seizures, he may go into a full convulsion or stiffness, and be unable to control his body's movements. These seizures usually also result in a loss of consciousness.
The most common symptoms of a full-blown seizure in older dogs include drooling, teeth-grinding, violent muscle spasms, scrabbling or running movements of his legs, loss of bladder and bowel control.
3. The Post-Ictal Stage
This is like the 'recovery' phase. And although your dog won't be showing the symptoms of a seizure, his body and brain are still suffering some significant after-effects.
He's likely to be wobbly and his co-ordination will be 'off'. Many dogs are weak, confused, and dizzy. Some will be sleepy or lethargic. This stage can last for a few minutes, or a few hours. A lot depends on how severe the Ictal Phase was.
The type of seizure symptoms your older dog has are linked to what is causing the problem in the first place, so let's take a look at those next.
What Exactly is a Seizure?
First of all, let's talk about what a seizure looks like. That way you have a better shot at telling the difference between a seizure and other health problems which cause 'episodes', 'fits' or other odd behavior.
According to the United States National Library of Medicine, a seizure is: '…the physical findings or changes in behavior that occur after an episode of abnormal electrical activity in the brain.'  (see this page for more)
In non-medical terms this means that a seizure is the sudden physical result (the symptoms you can see) of abnormal electrical activity in the brain, most commonly when a large number of neurons send a signal at the same time.
When you think 'seizure' you might also think 'epilepsy' (most people do). It's important to remember, epilepsy causes seizures, but seizures are not always caused by epilepsy.
You might also think that a seizure is the same thing as a convulsion (again most people don't know that there's a difference). Convulsions are the result of muscles uncontrollably contracting, which causes the body to shake, tremble or even contort. Seizures can cause convulsions, but not all convulsions are caused by seizures.
It's not always easy to recognize a seizure when you see one, because they can have several different symptoms and can last for varying lengths of time.
What also confuses things further, is that seizures can be full or partial (also known in the human world as grand mal or petit mal; although these terms are typically not used in the veterinary world). Full seizures are likely to display obvious seizure-like symptoms, whereas partial seizures may simply cause twitching, stiffening or other subtle movements, without a loss of consciousness.
Conditions Which LOOK Like A Seizure, But Aren't
There are a few different conditions which can cause your dog to look as though he's having a seizure of some sort even though he isn't.
One very common senior dog health issue called Old Dog Vestibular Disease produces neurological symptoms which could be confused with the early stages of a seizure, or a minor one.
A Transient Isechemic Stroke (TIA) is sort of a mini-stroke and happens when there is reduced blood flow to the brain. Usually because of a blood clot. It's generally short lived but symptoms of a TIA can mimic Vestibular Disease, or a seizure.
A severe ear infection can cause loss of balance and co-ordination, and sometimes affect the nerves that control facial movements.
An irregular heartbeat can cause weakness, dizziness, loss of co-ordination and fainting (loss of consciousness).
Even a very severe allergic reaction could cause strange behavior, loss of balance, difficulty breathing and even loss of consciousness.
Other Causes of Seizures In Dogs Of All Ages
There are a lot of other conditions that can cause a dog of any age to suffer a seizure. As already mentioned, epilepsy is the number one in younger dogs, but other conditions include: Distemper, rabies, hypoglycemia, low calcium levels, poisoning, heat stroke, allergic reaction, parasites such as heartworm or ticks (Lyme Disease), brain injury, infection or inflammation.
Some breeds are more likely to have seizures due to congenital problems, the shape of their skulls, or just because of a generalized predisposition to them. They include: Beagles, Belgian Teruverens, Boxers, Chihuahuas, Cocker Spaniels, Collies, Dachshunds, Keeshonds and German Shepherds.
Take Home Message
Seizures in older dogs can be a cause for concern, so if your golden oldie is experiencing seizures for the first time, or for an unknown reason, it is important to take him to the vet once he's come out of the seizure. Until then, remember to stay calm, be comforting, and ensure it doesn't last more than five minutes.