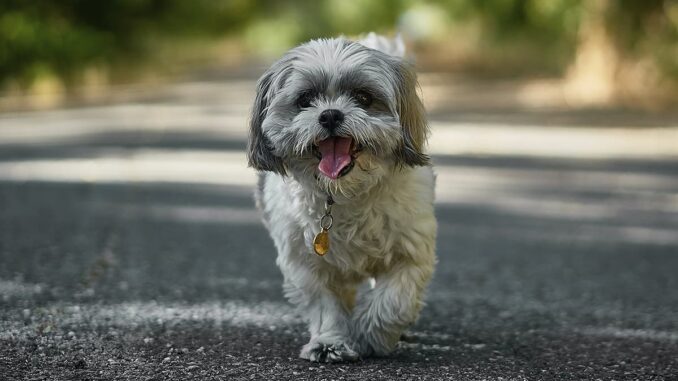 Shih Tzus are not only ridiculously adorable to look at but they are also the perfect dogs for seniors to own.
Are Shih Tzus good for seniors?
Seniors usually love dogs that are less demanding and less yappy. A Shih Tzu fits the bill on those fronts and more. This sweet and adorable dog will fill your heart with joy with his tiny little tippy-toeing around the house. But there's so much more to a Shih Tzu than his innocent face.
Shih Tzus are excellent companions
After retirement and having their kids move out, seniors crave companionship. Shih Tzus are gentle dogs that love to hop on your lap, receive unlimited cuddles, and be your affectionate companions for life. No matter what you feel like, a Shih Tzu will always be ready to comfort you and turn that frown upside down. No wonder it's the breed that you see the most living with retirees, older couples, and seniors living in apartments or assisted living facilities.
Shih Tzus easily adapt to apartment living
Shih Tzus are not fussy and easily adapt to apartment life. They are small in size and happy to play indoors. They only need short daily walks with the rest of the day cheerfully spent inside the apartment.
Shih Tzus are cheerful
Shih Tzus really are tiny bundles of big joy. Their easy-going, happy, and playful personality shines through and makes everyone fall in love with them. Their lively energy is almost contagious making them terrific pets for seniors. They are also friendly (or polite) with strangers and excellent around kids.
Shih Tzu are easy to handle
Weighing only 9-16 pounds, a Shih Tzu is super easy to handle. You can carry these little dogs around without breaking your back. They are also quick to fall into their owner's routine and fast to learn basic commands.
What are the downsides for seniors?
Shih Tzu need regular grooming
Shih Tzus are loved for their long and fluffy coat but that's also the only (somewhat) hard-to-manage thing for seniors. Their coat needs regular grooming and (frequent) visits to a professional groomer. Expect to brush them 2 to 3 times a week to prevent mats and knots and bath them every 1 to 2 weeks. You can also learn to groom them at home.
However, if you don't mind the regular brushing, Shih Tzu will be the perfect dog for you.
---
WATCH: 3 Important Tips To Care For an Old Dog [VET VIDEO]
---