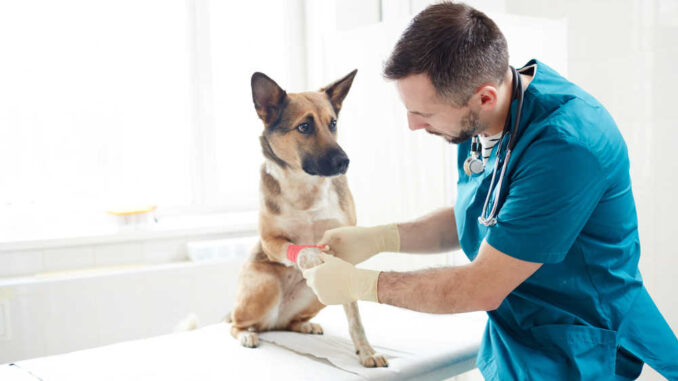 This article was updated on May 14th, 2023

You will find below a list of pictures of lumps and bumps that are often observed on older dogs as they get into their senior years. Please note that the pictures are provided as examples only. It usually is not possible to determine the real nature of a dog lump, wart, cyst or tumor by just looking at it.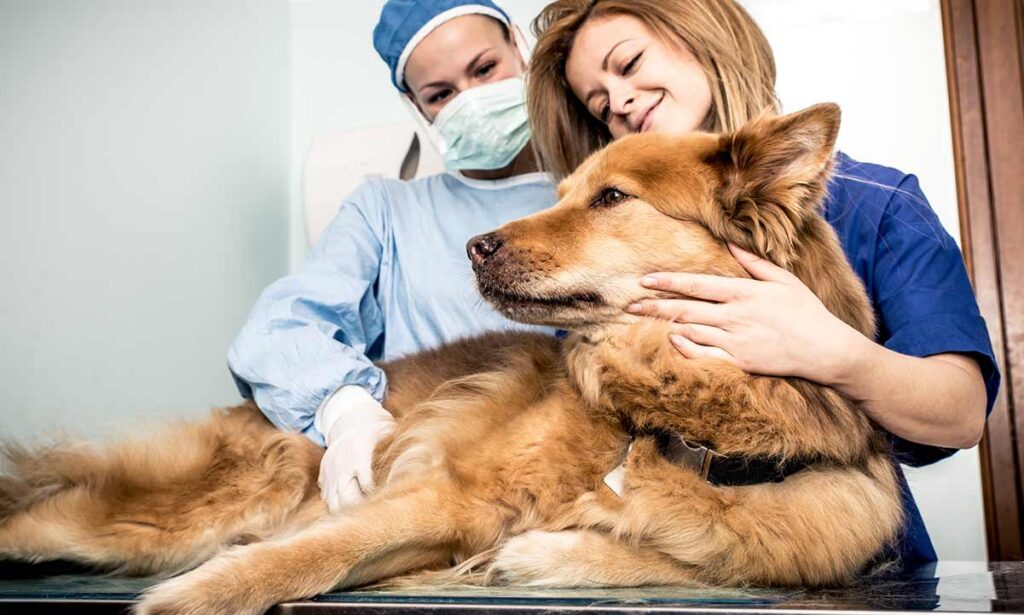 Important: As veterinarians, we can never say what a dog lump is without testing it, for example by taking biopsies. For example, we have seen what looks like a lipoma actually come back as a malignant mast cell tumor. Always consult with our local veterinarian to confirm the diagnosis and determine the best treatment plan for your old dog.
Lipomas are fatty tumors. Non-cancerous. Painless. Soft and moveable.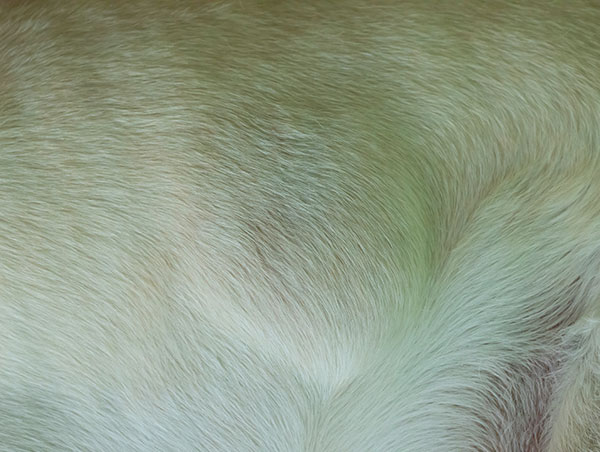 View more Lipoma pictures.
Fluid-filled sac. Non-cancerous. Pink and hairless. Shiny and oily. As shown on the two images below.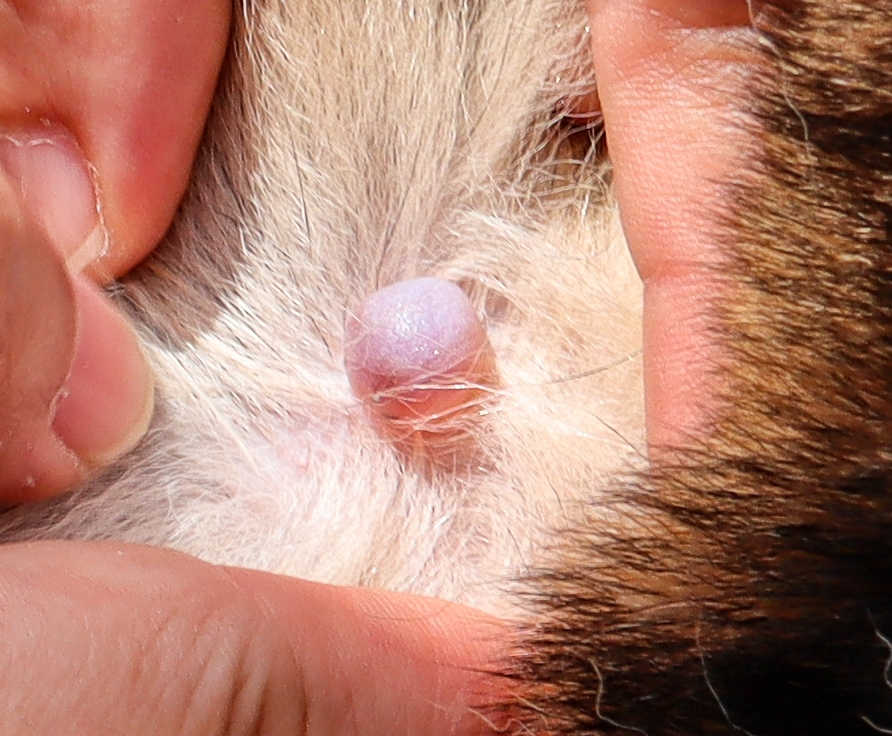 View more pictures of sebaceous cysts, and more pictures of different types of cysts in dogs.
---
WATCH: 3 Important Tips To Care For an Old Dog [VET VIDEO]
---
Cancerous or benign. White or pink.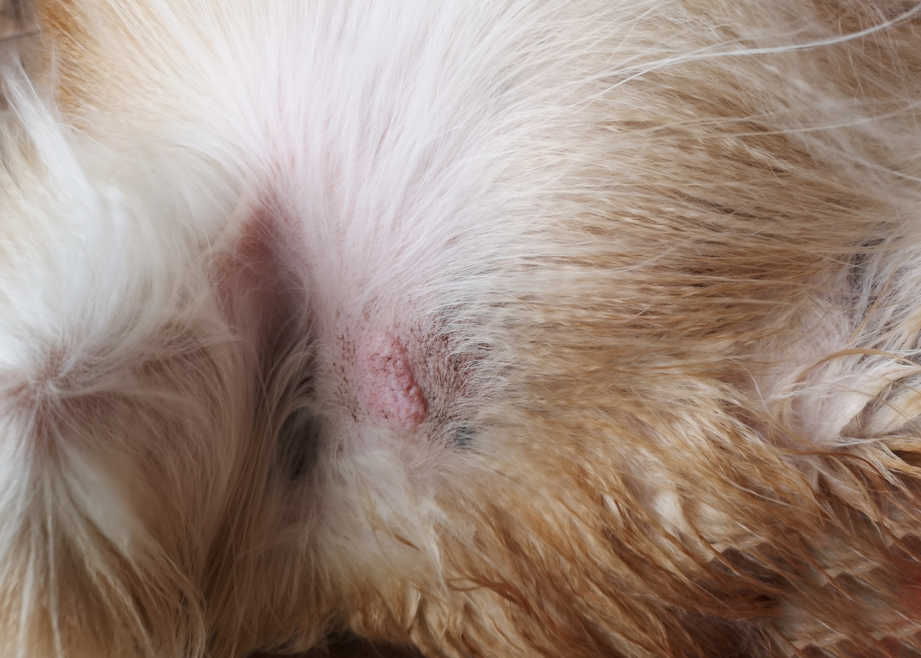 View more mast cell tumor pictures.
Cancerous or benign. Often next to or within the nipple. May extend between multiple mammary glands. Firm. May have ulcerated skin overlaying, or be abscessated/bleeding.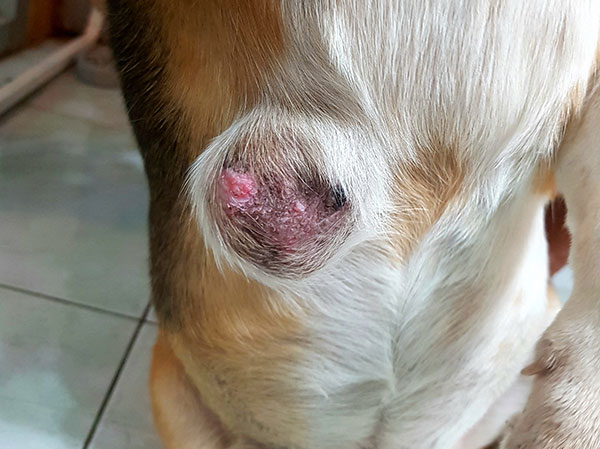 View more pictures of mammary gland tumors.
5. Melanoma
Cancerous or benign. Black. Raised or flat. Here is a picture of a melanoma in a dog's mouth (black growth):
6. Squamous Cell Carcinoma
Cancerous. Raised and red. Usually a single tumour but can present as multiple masses. Often found in light-skinned areas or in the mouth. May become ulcerated or bleed.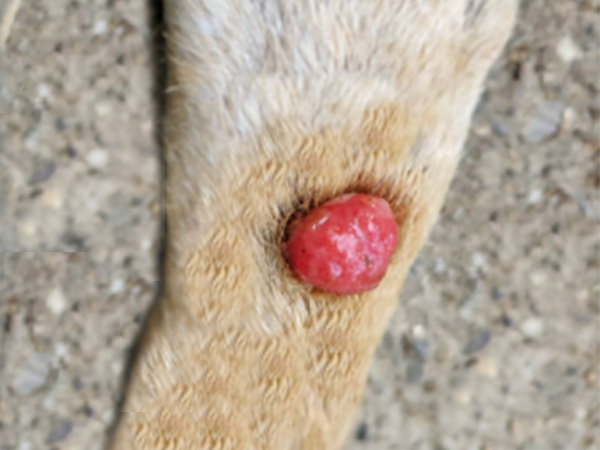 7. Soft Tissue Sarcoma
Cancerous. Many different types, depending on the tissue affected (including fibrosarcoma, hemangiosarcoma, liposarcoma). Soft or firm. Often invasive into surrounding tissue.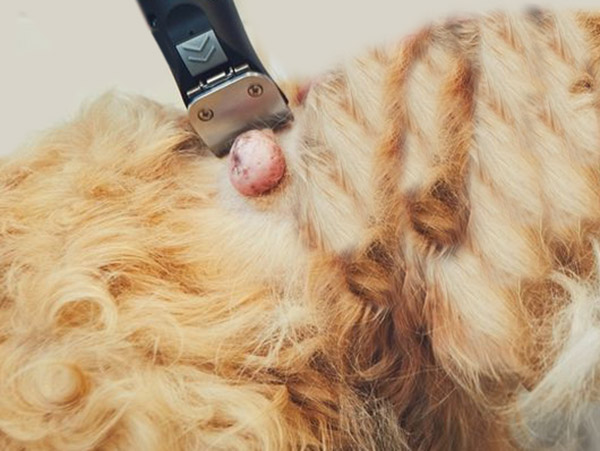 8. Anal Gland Tumour (Adenocarcinoma)
Usually cancerous. Growth on or just next to the dog's anus. Firm. Can be ulcerated/infected.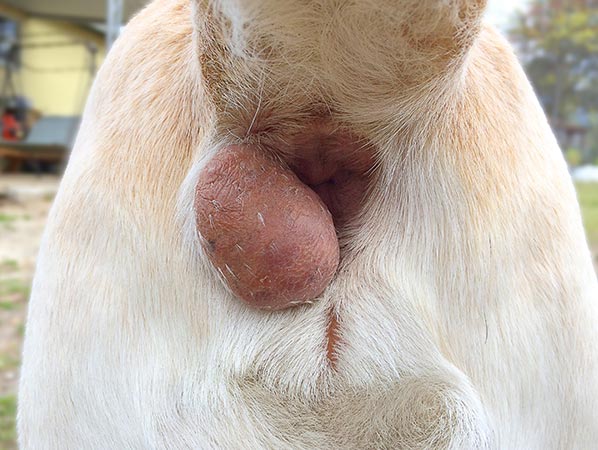 Single or cluster of tiny lumps. Most often benign. Can disappear after a few months. Occasionally cancerous.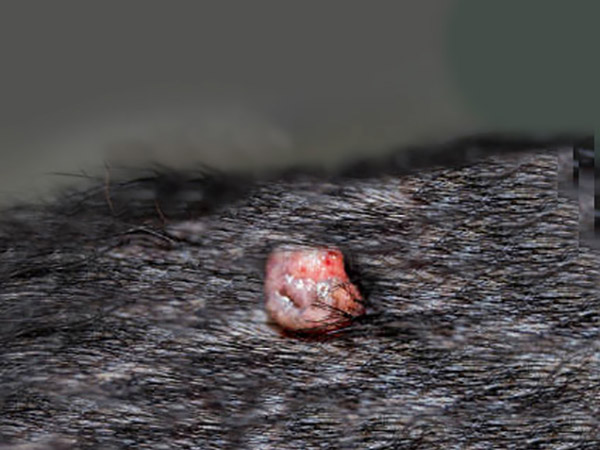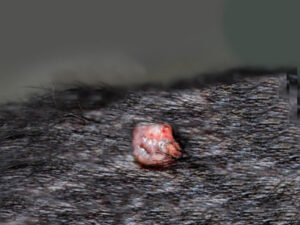 View more examples and pictures of warts or find out how to remove dog warts.
Disclaimer: This content is not a substitute for veterinary care. Always consult with your vet for health decisions. Learn more.
Learn more:
Overview graphic: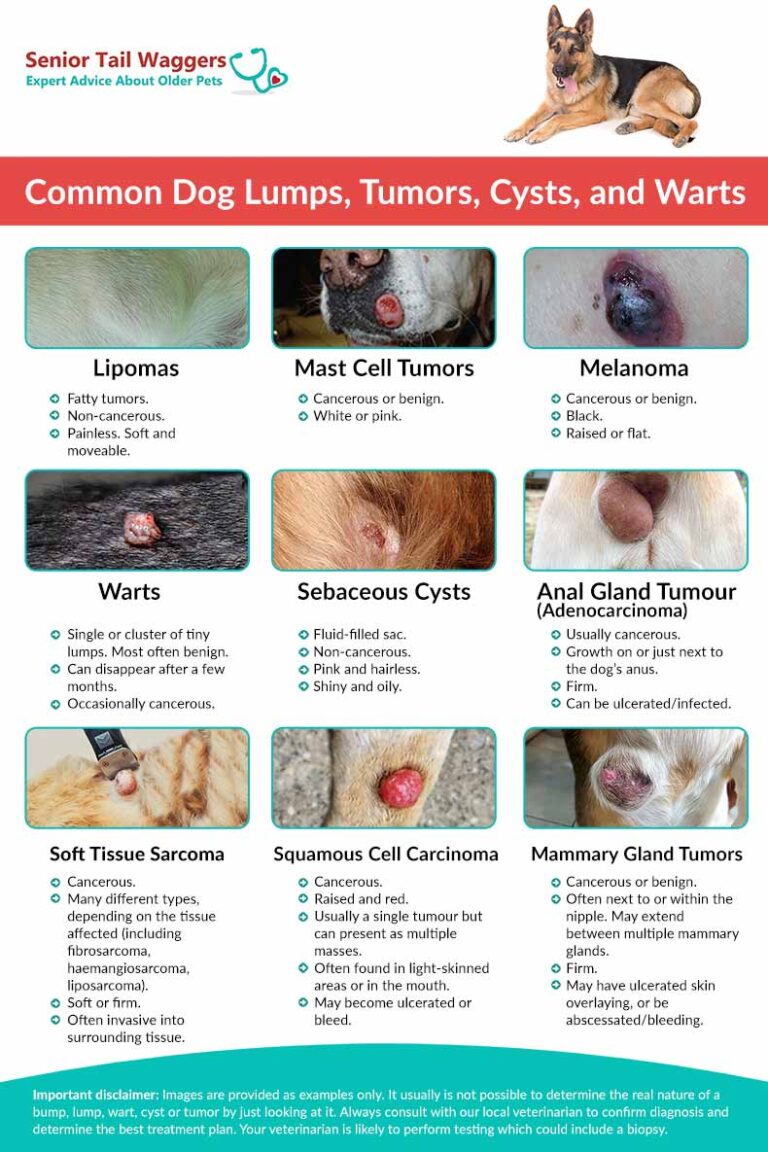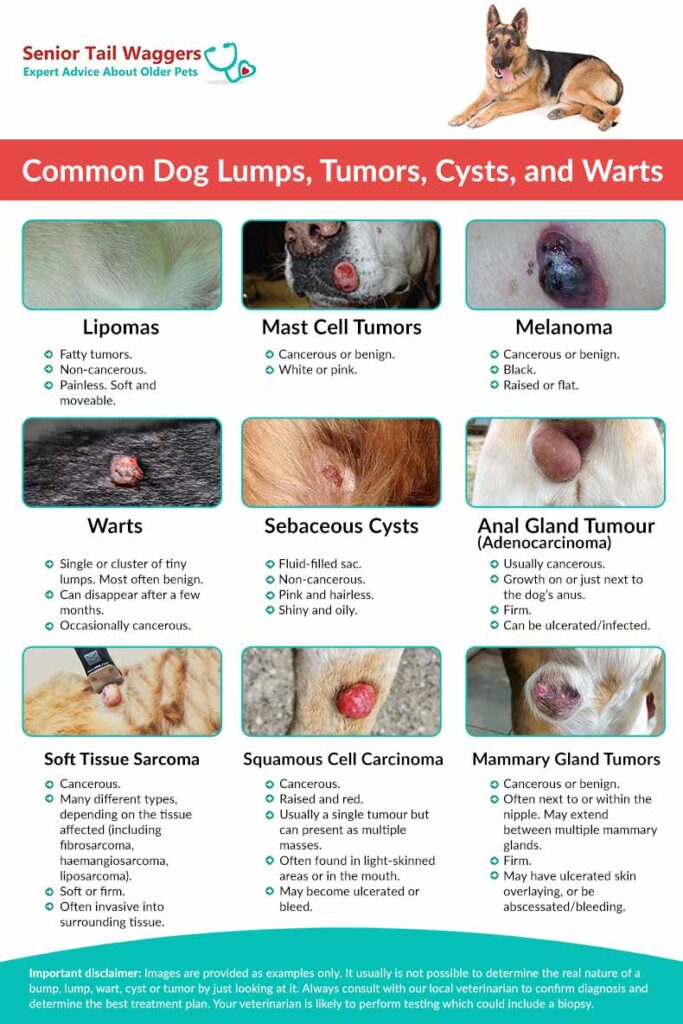 Go to our page on Lumps, Bumps, Tumors, Cysts, and Warts for more information.