As you likely know, searching online for answers to health questions about your dog can be chancy at best.
That's why we provide reliable health information written by seasoned professional veterinarians. Each of these veterinarians has earned a Doctorate in Veterinary Medicine (DVM) or equivalent unless otherwise specified. Articles are then vetted, when appropriate, by one of our Medical Directors listed below.
All the content you read here is medically accurate
It's founded on the medical standards of the past five years. You'll see that each article's author is clearly identified with a link to a bio that includes other articles written by the same individual on our website. Moreover, if relevant, each article gives the name of the Director who reviewed it.
We carefully selected these veterinarians and dog experts based on their impressive credentials and ability to write in clear, non-jargon language. Whether from the U.S. or Europe, they have practiced veterinary medicine for many years and genuinely love what they do. To get acquainted: Meet our veterinarians.
Meet our medical directors
Dr Whittenburg is the director of a full-service pet hospital in Lubbock, Texas. With more than 16 years of experience as a veterinarian and pet-hospital director, she is a leading expert who has been quoted in nationwide publications including The Wall Street Journal and Reader's Digest, as well as in pet-specialty publications such as Dogster Magazine, BARK Magazine, Chewy and Rover. View bio.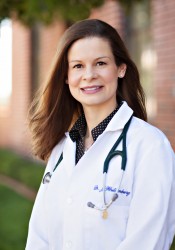 Dr. Eldredge, who has 30 years of experience as a veterinarian, is an award-winning author of more than 20 books on pets, including the best-selling and top-rated "Dog Owner's Home Veterinary Handbook" and the "Cat Owner's Home Veterinary Handbook". She is also a past president of the "Dog Writers Association of America." View bio.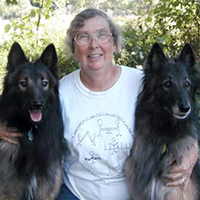 –