If you are anything like us, you love your dog and have built an incredible bond with your favorite companion over the years. We are here to help: we are a team of veterinarians and dog trainers who provide expert advice to keep your dog healthy & happy.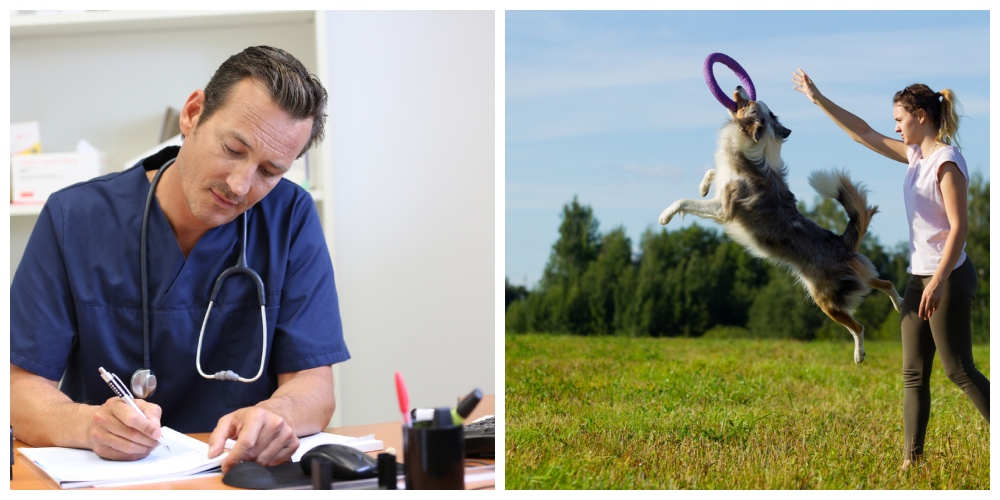 Our Mission: Rescuing Dogs & Elevating the Well-Being of All Pets
It's our mission to 1) save many thousands of rescue pets by giving them greater comfort and care within a "fur-ever" home, and, 2) elevate the health and well-being of pets through constantly expanding educational resources that we freely provide to pet owners worldwide. Learn how we achieve this mission.
Featured Health & Wellness Articles from Our Veterinarians
Our team of licensed veterinarians has over 100 years of combined experience.
Discover their expert advice and practical tips:
Our Certified Dog Trainers Explain Common Dog Behaviors
We are proud to present a collection of thoroughly reviewed articles written with insights from our certified dog trainers, including Mindy Waite (Ph.D., CAAB, CPDT-KA) who holds a Ph.D. in animal behavior, and Julie Burgess (CPDT-KA) who has over 20 years of experience in veterinary medicine and dog training.
Our Ophthalmologist Explains Eye Issues in Dogs
Explore our collection of articles on eye issues, written or reviewed by an experienced veterinary ophthalmologist with 20 years of expertise in treating ocular conditions. Our veterinarians have also written about eye issues in dogs ranging from red eyes to eye infections.
Our Board-Certified Dermatologist Explains Skin Issues in Dogs
Discover our collection of meticulously reviewed articles on skin issues in dogs, reviewed by a distinguished board-certified veterinary dermatologist. Our veterinarians have also covered many dermatology issues, ranging from black spots to surgery incisions.
Latest Posts:
In the Spotlight: Caring for Senior Dogs
At Senior Tail Waggers, we specialize in senior dog care! More dogs are reaching 'senior-citizen' status every year. This is down to ongoing advances in veterinary care and pet nutrition, plus the love and money we lavish on them. This is great news for them, and for us, because it means we get to enjoy more years with our furry best friend. But age can also bring a whole slew of changes and challenges for everyone.
And of course, there are so many great things to celebrate about our older dogs. They can be loving, patient, loyal, goofy, funny, sweet, tolerant, empathetic. Fido understands your moods, routine, emotions – and you understand his. It's pure and unconditional love at it's very best.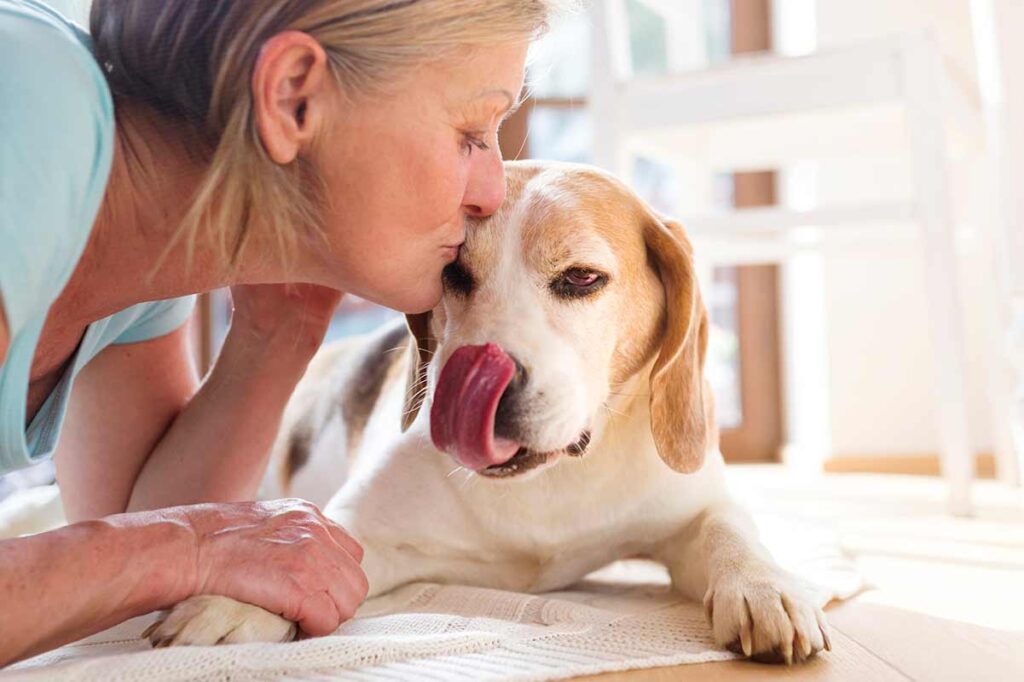 How can I make my old dog more comfortable?
Diet, medication and simple changes in the household environment can have a massive impact on how dramatically your dog feels the effects of getting older. The earlier these changes are implemented, the more comfortable your dog's transition into retirement will be. This article will provide owners with some simple tips for caring for an elderly pooch and will bring to light the warning signs of serious disease to look out for.
Old dog proof your house: Arthritis and mobility issues are among the most common complaints owners have as their dog gets older. Stiffness first thing in the morning, muscle weakness and a reluctance to jump are just a few of the symptoms of aging joints. The household furnishings that once served as a playground for your younger dog may now seem more like an unnecessary obstacle course. Consider moving your dog's bed and feeding bowl close together to limit the distance they need to travel for the essentials, and you might even want to block off the stairs to deter them from overexerting themselves. Elderly dogs also have a tendency to become more easily confused so the fewer objects they have to navigate around the better.
The goal is to reduce the risk of accidents and increase comfort levels while still allowing your dog to maintain independence. Comfy beds and elevated feeding bowls, are some of the essentials here. Dog ramps are fantastic for helping them get in and out of the boot of the car, steps to get to their favorite spot on the couch, and grip pads on slippery surfaces can all hugely improve their quality of life.
Watch for hot and cold temperatures: As dogs age, their metabolism slows down and generally isn't as quick to respond to changes in their external environment as it once was. They are much more prone to feel the effects of extreme heat and cold so be sure to take extra precautions to keep them within their optimal temperature range. Protect against heat stroke by always taking plenty of water, icepacks and don't stay out in the sun for too long with your elderly dog. Similarly, hypothermia is a threat in low-temperature conditions so it would be wise to provide a doggy jacket in areas of colder climates.
Moderate exercise for old dogs: Your elderly dog may not be as athletic as they once were; heart and lung functions deteriorate over time and while it's important for your dog to stay active, you must be aware not to overdo it. Rather than long periods of exercise, the senior dog will prefer shorter periods of moderate exercise more frequently. What does 'moderate' exercise actually mean? No matter what 'issues' he has, there are exercise options and games that your senior dog will be able to enjoy.
Senior dog fun: Senior dogs also want to have fun. View our selection of the best senior dog toys.
Learn More About Caring For a Senior Dog
Welcome, come on in and thanks for visiting!