Senior Tail Waggers provide in-depth articles about common surgeries in dogs, written by veterinary surgeons. Our team includes:
Dr. Alex Crow, Veterinary Surgeon
Dr. Alex Crow (VetMed MRCVS) is an RCVS accredited Veterinary surgeon with special interests in neurology and soft tissue surgery. He performs all routine surgeries, including spays, castrations, lump removals, and dentals. View bio.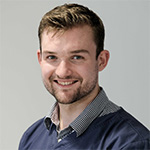 Dr. Linda Simon, Veterinary Surgeon
Dr Linda Simon (MVB MRCVS) is a veterinary surgeon with a special interest in geriatric patient care, dermatology and endocrinology. She is a member of the British Royal College of Veterinary Surgeons.
Recent Surgery Articles on SeniorTailWaggers.com