Dr. Jamie Whittenburg graduated from Kansas State University College of Veterinary Medicine (DVM) in 2006. She is the owner and director of Kingsgate Animal Hospital, a full-service animal hospital providing comprehensive pet healthcare services in Lubbock, TX.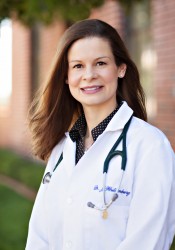 Published in BARk Magazine
Dr Jamie Whittenburg has been published in BARk.
Recent Articles by Dr Jamie Whittenburg
Also read our articles on dog ear infections and best dog ear cleaning solutions.