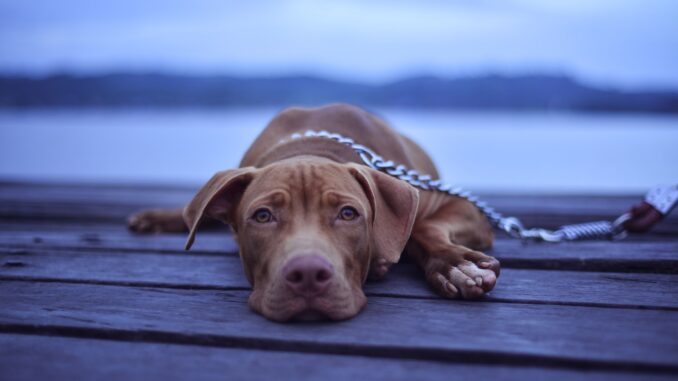 This article was updated on August 27th, 2023
Dogs and Phenobarbital may seem like an odd combination, but more and more, vets are prescribing the drug to help their furry patients with seizures. The drug's side effects can be scary at times, but with the right information, you can better understand what's going on with your dog.
What's Phenobarbital?
Phenobarbital is a commonly prescribed medication to help treat your dog who is having seizures.
Dogs and Phenobarbital: why do they whine?
If your dog was just started on Phenobarbital or their dosage was increased, they may whine some after taking their medications. This medication is supposed to cause your dog to become calm. Some dogs it will have the opposite effect after starting them medication and they may become more agitated and whine.
What could this mean if my dog is whining after taking Phenobarbital? Is it serious?
Phenobarbital is supposed to cause your dog to become calm. You should never just stop this medication, or your dog could have more seizures. Usually after taking Phenobarbital for a few days your dog will adjust to their new dosage.
What should I do?
If every time your dog takes this medication, they start to whine it would be best to talk to your vet. Your vet may want to start your dog on a different seizure medication. Other common seizure medications in dogs are:
Keppra
Potassium Bromide
Zonisamide
Many times, dogs with severe seizures will be on a combination of these medications.
NEVER stop giving your dog seizure medication without consulting with a veterinarian first. Stopping seizure medication abruptly will cause your dog to be more prone to seizures.
What are the other side effects when dogs and Phenobarbital mix?
Phenobarbital can have other side effects that are more common than whining that you may also be noticing. These are:
Lethargic or sedated acting
Increased Liver values
Increase urination and drinking
Increase appetite
Weight gain
Agitated
If you notice any of these signs in your dog your vet can help advise you on whether your dog need to switch seizure medication or if these signs will subside after a few weeks.
Disclaimer: This website's content is not a substitute for veterinary care. Always consult with your veterinarian for healthcare decisions. Read More.