Dr. Ochoa earned her Doctorate in Veterinary Medicine from St. George University and completed her program with excellent scores. She has over 7 years of experience working as a veterinarian for Whitehouse Veterinary Hospital in Whitehouse, TX (Practice Profile).
Dr. Ochoa attended Louisiana Tech for her undergraduate school and then St. George University to complete veterinary school. After completing veterinary school she furthered her experience with clinical routines at LSU.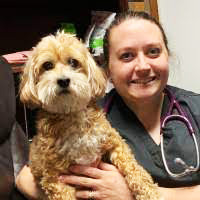 Work experience: 7 years as a veterinarian
Location: Whitehouse, TX
Degrees
Doctorate in Veterinary Medicine, St. George University (2015)
Recent Articles by Dr Sara Ochoa on Senior Tail Waggers:
Meet our Senior Tail Waggers team.