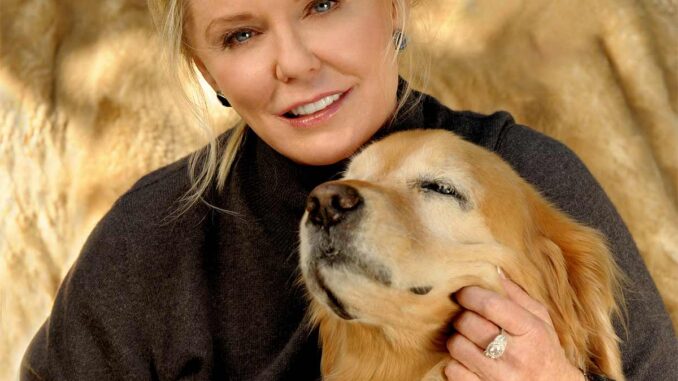 It probably does not come as a surprise that senior dogs require a change in their care to remain healthy. While the saying "age is just a number" rings true, as aging itself is not a disease, there are several things that you can do for your senior counterpart to improve his quality of life and delay the onset of common ailments in elderly canines.
In this article we will explore seven ways in which you can keep your senior dog in tip top condition, as well as improve his day-to-day wellbeing, especially if he is beginning to struggle with common ailments such as arthritis.
You might be thinking, when should these tips first be implemented? That depends on your individual dog. Smaller breeds tend to only become senior citizens once they've reached double figures, while larger breed dogs may begin to show signs of aging around seven or eight years old. It's best to take the lead from your veterinarian, as he or she will be able to provide their professional opinion on how your dog is aging. Which brings us to the first tip
Senior dogs need senior dog check-ups at the vet.
Senior dog check-ups are different to annual check-ups which are often performed when your dog has his vaccinations. These check-ups aim to pick up on issues early in the disease process.
Your vet is likely to start by asking some questions about your dog's lifestyle. This might include eating, drinking and toileting habits, as well as questions about mobility, exercise, and general vitality.
After that, your vet will perform a physical examination, listening to your dog's heart and lungs, feeling his abdomen, checking over the body and checking in his ears, eyes, and mouth. This simple physical examination can pick up on dental disease, deteriorating senses, new lumps and bumps, and early-stage heart murmurs.
Finally, a senior check-up will usually include some basic diagnostic tests too. These might include blood tests to ensure the organs are functioning optimally, blood pressure readings to check the heart, and x-rays if mobility is becoming a problem. These tests are important, as some organs can lose over 50% of their function before clinical symptoms are apparent, meaning that early-stage disease is easily overlooked.
Invest in a senior diet and consider health supplements.
An important aspect of senior healthcare is to ensure your golden oldie is receiving a commercially developed diet for the senior life-stage. These diets are usually lower in calories, to compensate for reduced mobility and hence energy expenditure. They also may be boosted with health supplements such as glucosamine and chondroitin to improve joint health, omega oils to boost eyesight and cognitive function, probiotics for a healthy gut, and antioxidants to reduce cell damage and cancer.
If your dog has a certain ailment, such as arthritis, your vet may suggest you also add a health supplement specifically targeting the problem. These supplements usually have higher levels of the active ingredients than senior diets alone, and reputable companies have invested into research to ensure they provide the maximum benefit possible.
The world of nutrition is daunting, so if you're unsure what diet or supplement your dog needs, your local vet, vet nurse or animal nutritionist will be happy to help.
Small changes can improve your dog's comfort.
If your senior dog's mobility is deteriorating, he is probably finding his normal day to day environment a little more uncomfortable than he used to.
Tiled and wooden floors can provide slippery surfaces, and an unwelcome jolt to a leg can flare up underlying arthritis. This problem can be tackled by placing rugs around the house or purchasing some traction socks for your dog.
Dogs with reduced mobility also spend more time lying down and resting. This can lead to pressure sores if the bed is not providing the right support. An orthopedic dog bed is a great solution, as it not only provides a deep cushioning, but is also easy to get up from.
Navigating stairs, getting in the car or up on furniture can also lead to discomfort. Don't ever force your dog to jump. His reluctance is a sign that he is unable to do so comfortably. You can pick your dog up to get him to where he needs to be if he is small enough, but if he's bigger, you might want to explore doggy stairs or ramps to prevent jumping.
Environmental enrichment will boost your dog's day.
Old dogs want entertainment too, and they might not be able to chase a ball like they used to. Luckily there are some wonderful toys on the market which will keep your dog entertained without the need for physical exertion. Treat toys, which require stuffing food or placing treats inside, are a perfect example of a way of enriching your elderly dog's daily life.
Playtime can also be low-key and fun. Scent exercises require very little running around and provides excellent mental stimulation.
Don't shy away from exercise but keep it within your dog's limits.
Exercise is good. Exercise keeps your dog's weight down, decreasing gravitational pressure on your dog's aching joints, and keeps joints freely moving. But it's important to know your dog's limitations. Too much exercise, and he will be sore and stiff a few hours later.
Little and often is ideal for a senior dog. It's also important to let your dog take the lead with what speed he wishes to walk at. An amble is perfectly fine.
---
WATCH: 3 Important Tips To Care For an Old Dog [VET VIDEO]
---
Grooming is therapeutic too.
Grooming should be part of every dog owner's routine, but especially so in senior dogs. Not only does it remove loose hairs and spread natural oils through the coat, but it also improves your dog's comfort. This is because gentle grooming is like a massage and stimulates blood flow to the skin and muscles. This in turn decreases inflammation. As a result, it can reduce downtime and discomfort due to stiff, creaky joints and muscles.
Brush their teeth or use dental chews.
By the senior years, most dogs have relatively poor dental hygiene, but that's not an excuse to neglect it. Veterinary anesthetics are now extremely safe, and if your vet is happy with your dog's health, age is not an excuse to put off a scale and polish.
If your senior friend is not in a fit enough state of health for dental treatment, daily brushing of their teeth will reduce plaque and tartar, as well as bacterial burden. Dental chews are also an option; however, they are significantly less effective than brushing, and are usually high in calories, which most elderly dogs don't need.
Wobbly and decaying teeth are sore and coupled with jaw joint (also known as TMJ) arthritis, most senior dogs are in discomfort when they eat. It's a common misconception that if your dog is eating, they can't be sore. Almost all dogs will eat through dental pain. If you're concerned about the comfort of your dog's mouth, try soaking his food or providing wet tinned food, as well as chatting to your vet about your concerns.
Learn more about caring for a senior dog at www.SeniorTailWaggers.com.
***
Do you have a senior dog? Have you found these tips helpful to improve his day-to-day life? Or do you have any other tried and tested tips which have benefitted your furry friend? Leave a reply in the comment box below. We'd love to hear what works for you and your senior dog.
Disclaimer: The information presented on this website is not a substitute for veterinary advice, diagnosis or treatment. We recommend taking your pet to the veterinarian for a full medical exam. Do not give supplements or medication without first consulting with your veterinarian first.