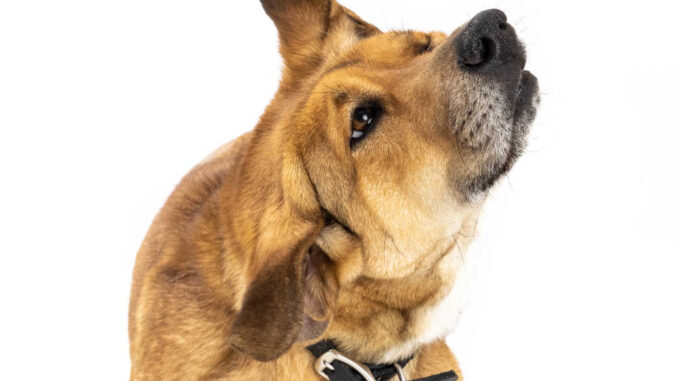 Dogs shaking and tilting their heads is a common behavior that can serve various purposes. In this article, we will review when it can be a sign that something is wrong, the most likely causes, and what you can do to help your dog.
What are the signs that shaking and tilting head is a problem?
If the dog is tilting their head continuously and not simply in response to being alert to something, it is likely a medical issue that needs to be addressed.
Most likely medical reasons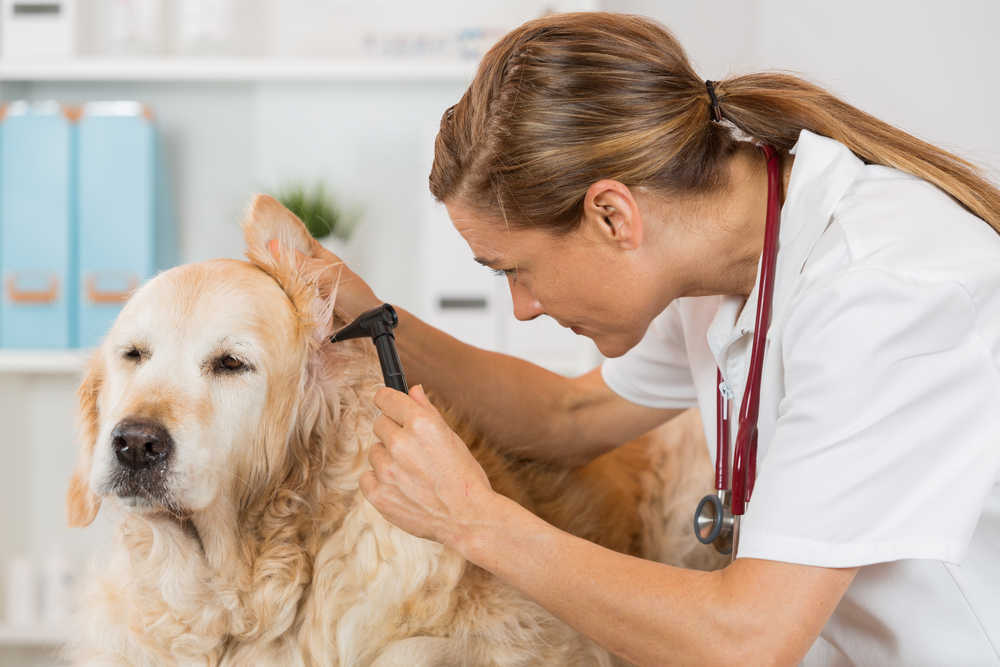 A dog may shake their head and tilt their head to one side for various reasons, including:
1) Ear discomfort or infection: A head tilt accompanied by shaking is most likely due to the irritation of an ear infection. Dogs with ear issues such as infections, ear mites, or foreign objects in their ears may shake their heads to relieve the discomfort. Tilted head can also be a sign of an inner ear infection or inflammation.
2) Allergies: Dogs can be allergic to certain foods, environmental factors, or substances they come into contact with. Allergies may lead to itching or irritation, causing the dog to shake their head and tilt it to one side,
3) Injury or pain: If a dog has sustained an injury or is experiencing pain in their neck or head, they may tilt their head to one side in an attempt to alleviate the discomfort.
Neurologic disease, cancer, polyps, foreign objects in the ear, and muscle disorders are also common causes.
Veterinarian diagnosis
A dog that has a head tilt and is shaking their head needs a thorough physical examination as the first step:
The ear canals will be assessed for infection, inflammation, parasites, polyps, tumors, or foreign material.
Other diagnostics such as ear cytology, x-rays, biopsies, blood work, and advanced imaging such as CT or MRI may be necessary.
How to help your dog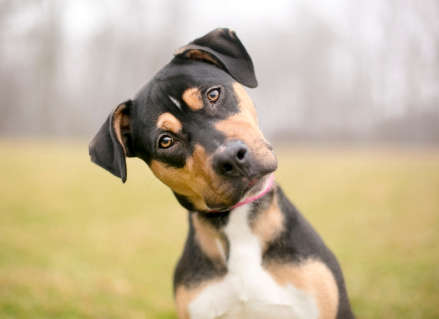 If your dog has a persistent head tilt and/or head shaking, you should make them an appointment with their veterinarian as soon as possible. Incorrectly treating the issue will lead to more pain and suffering for your dog and more expense for you. Until they can be seen you should keep them quiet and calm. If the dog has any fluid exiting the ear canal, is unable to function normally, or has experienced head trauma, they should be taken to the nearest emergency veterinarian immediately.