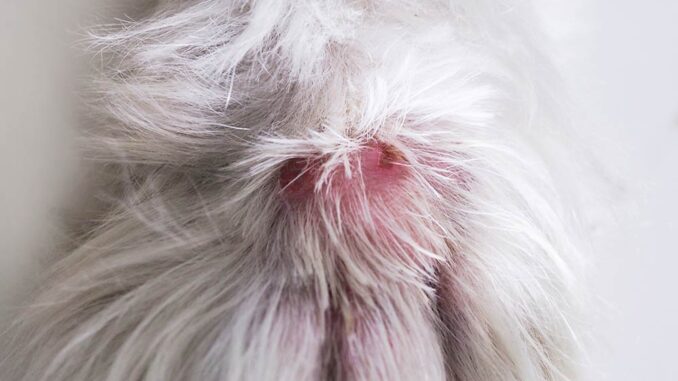 This article was updated on December 5th, 2022
Snake bites can cause a variety of clinical signs depending on several factors. This includes the species of snake, type of venom, location of the bite, and severity of the envenomation. We have included a variety of photos of dogs that have been bitten by snakes.
This is an example of a dog that has been bitten on the foot by an unknown snake. You can see the two puncture sites from the fangs: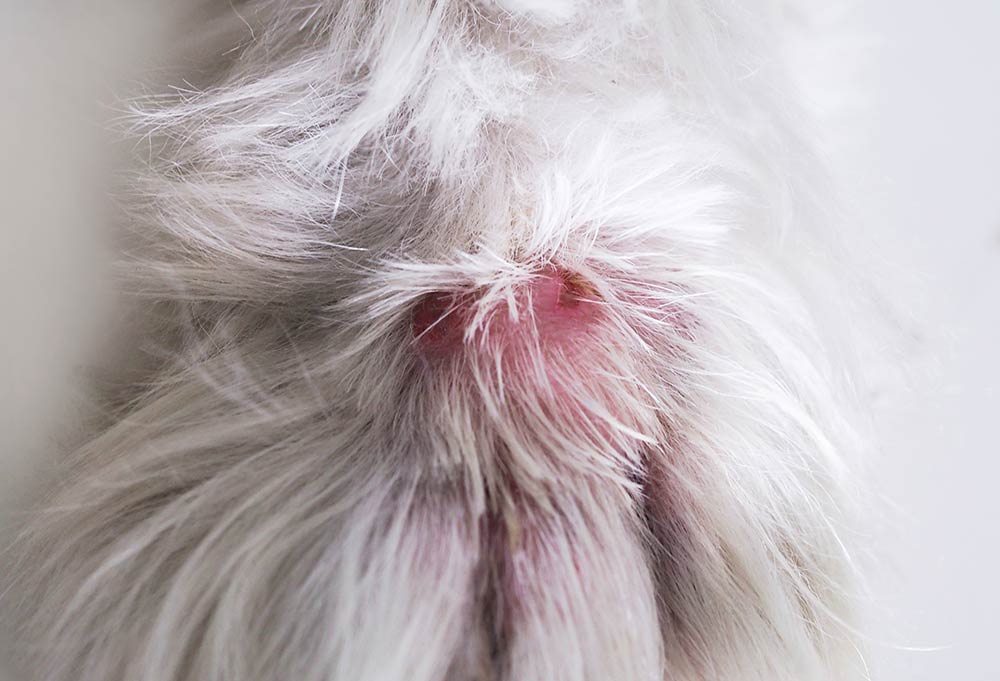 This is a dog developing facial swelling after a snake bite.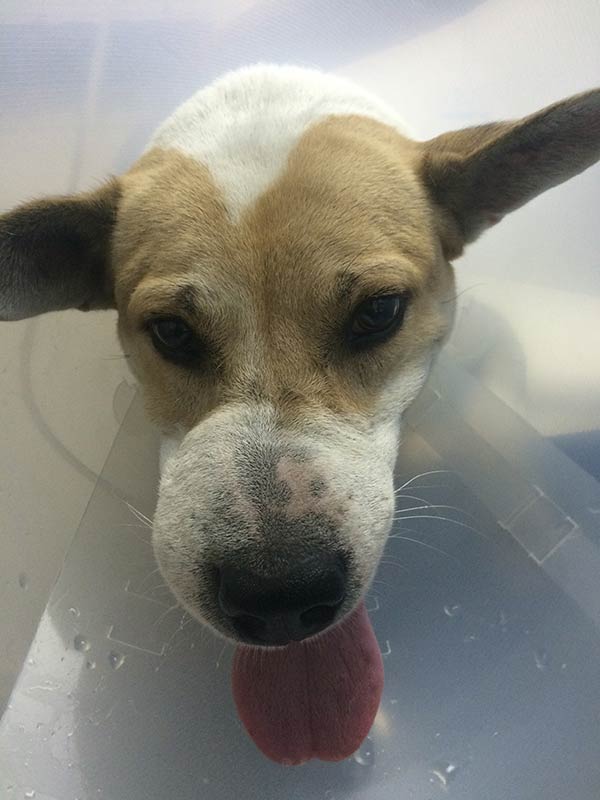 The dog in this photo was bitten in the face by a rattlesnake: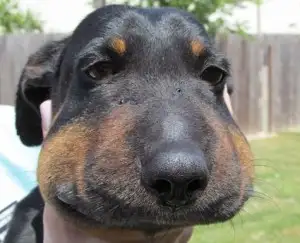 This is an image of a dog bitten by a rattlesnake that has significant facial swelling and bleeding from her eye:
The dog in this image developed a necrotic wound after being bitten by a rattlesnake: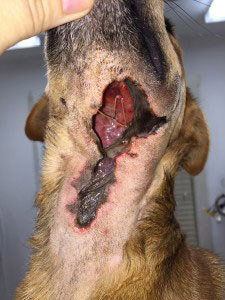 This dog required amputation after being bitten by a venomous Adder: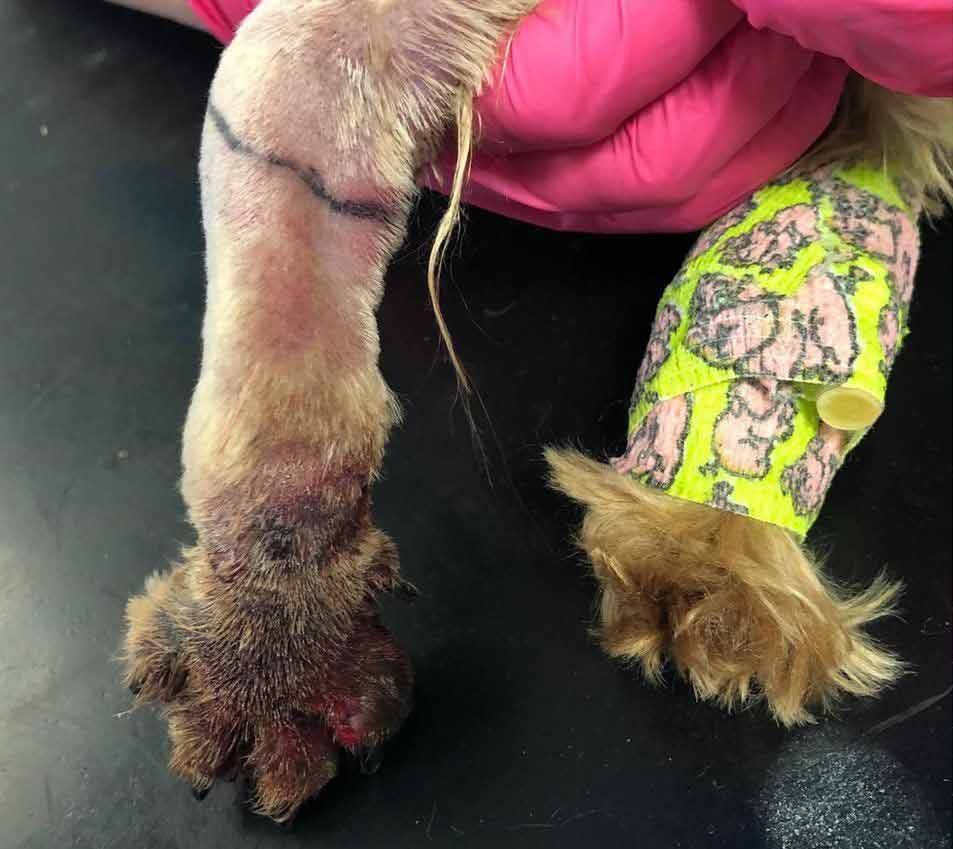 Another dog with significant bruising after an Adder snake bite: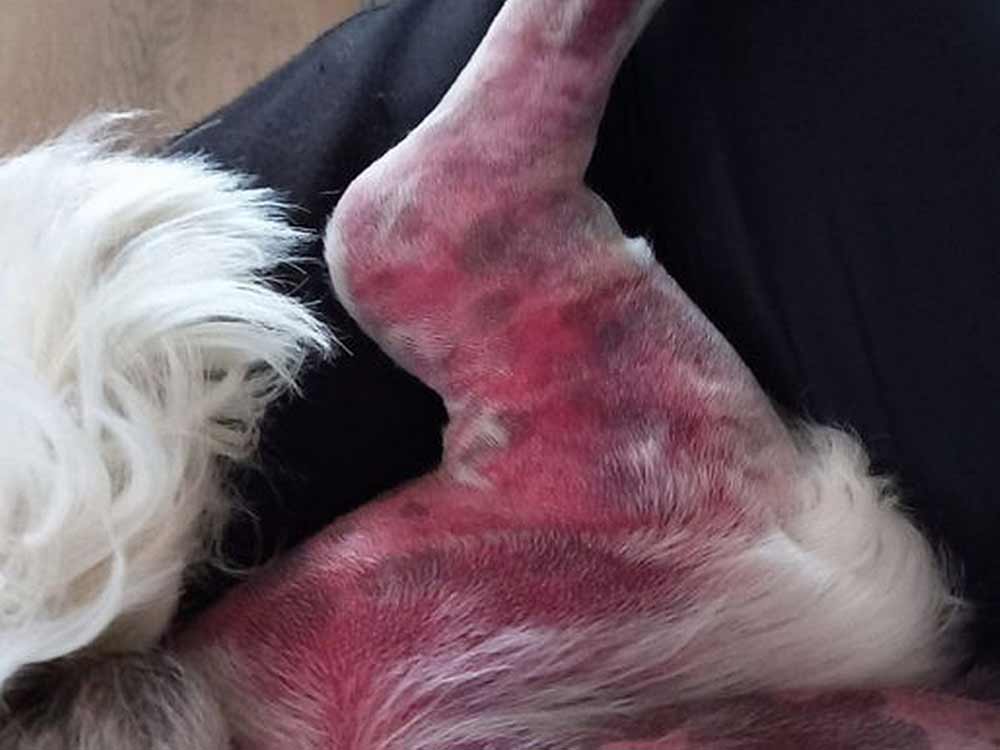 Snake bite picture on a dog's leg: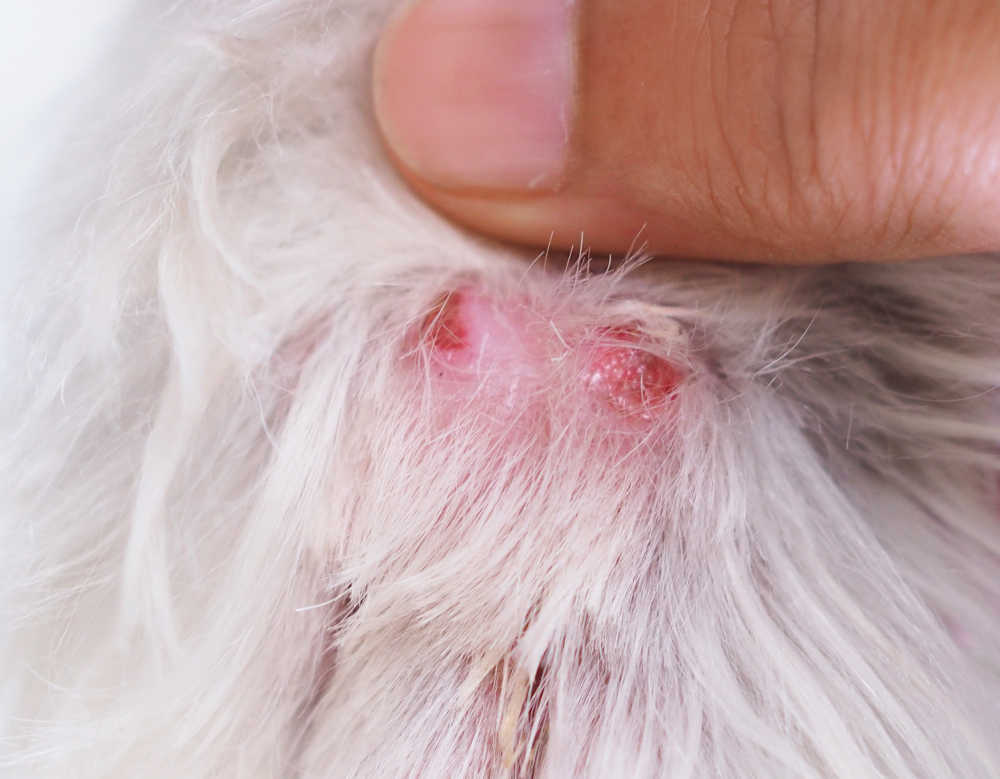 Is it a snake bite or something else?
Many snakebites are unwitnessed, leaving pet owners only wondering what could have happened. A variety of other conditions can resemble snake bites, so we have included several photos of these below.
Anaphylaxis – This is a severe allergic reaction characterized by hives, facial swelling, vomiting, diarrhea, and collapse.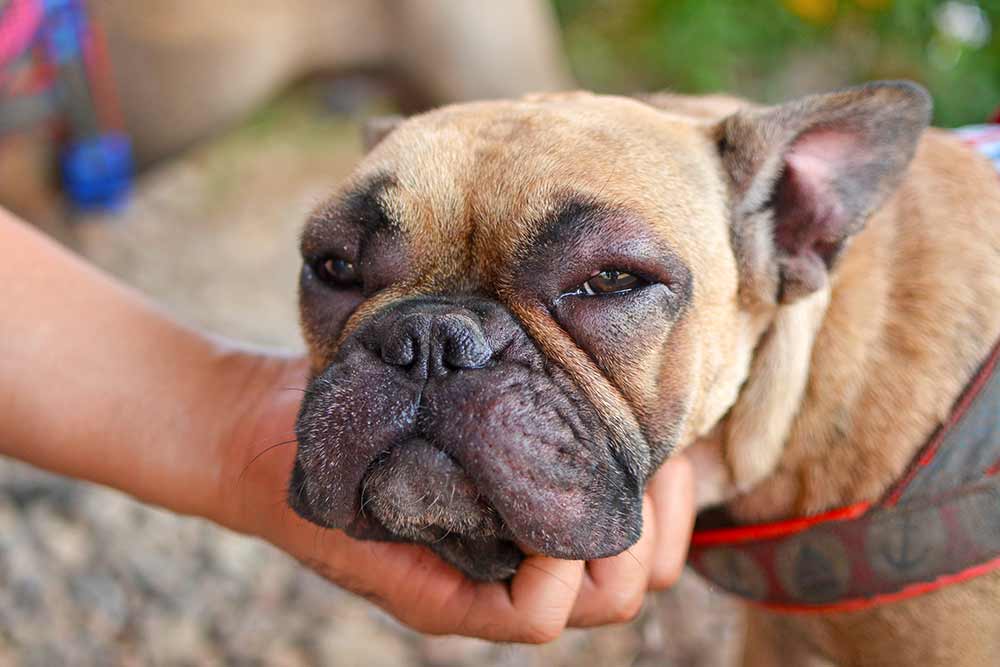 Spider Bite – Spiders have venom similar to snakes but are often less likely to cause life threatening illness. Spider bites can cause tissue swelling and necrosis, like some snake bites: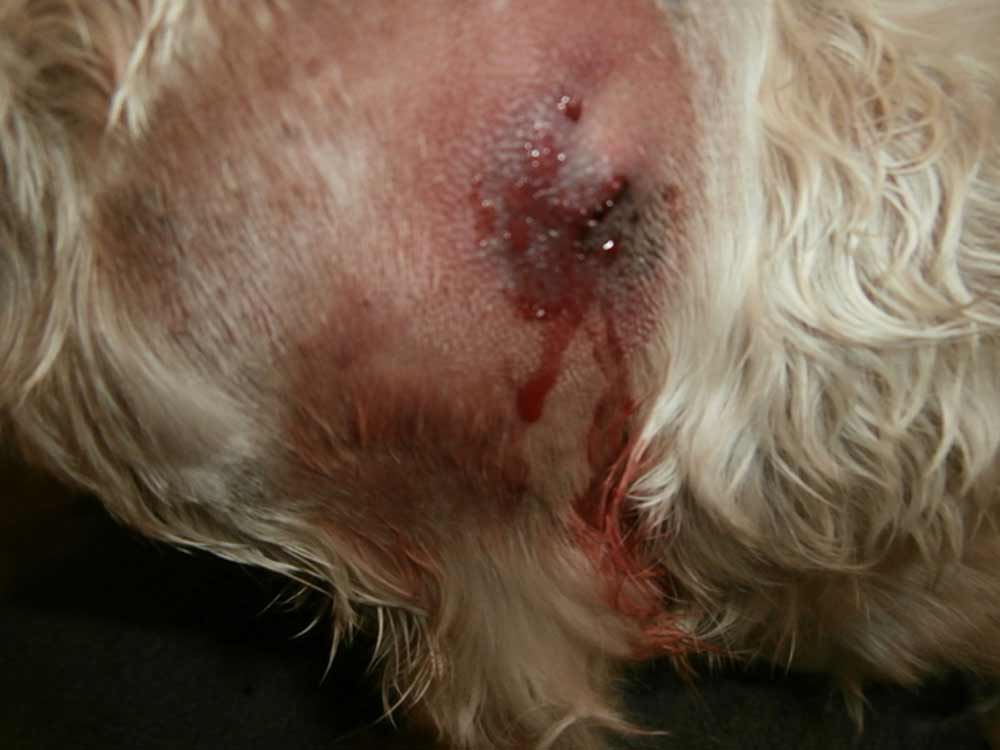 Bee Sting – Dogs love trying to eat bees and often get stung in the face. This can lead to hives and severe facial swelling secondary to an allergic reaction.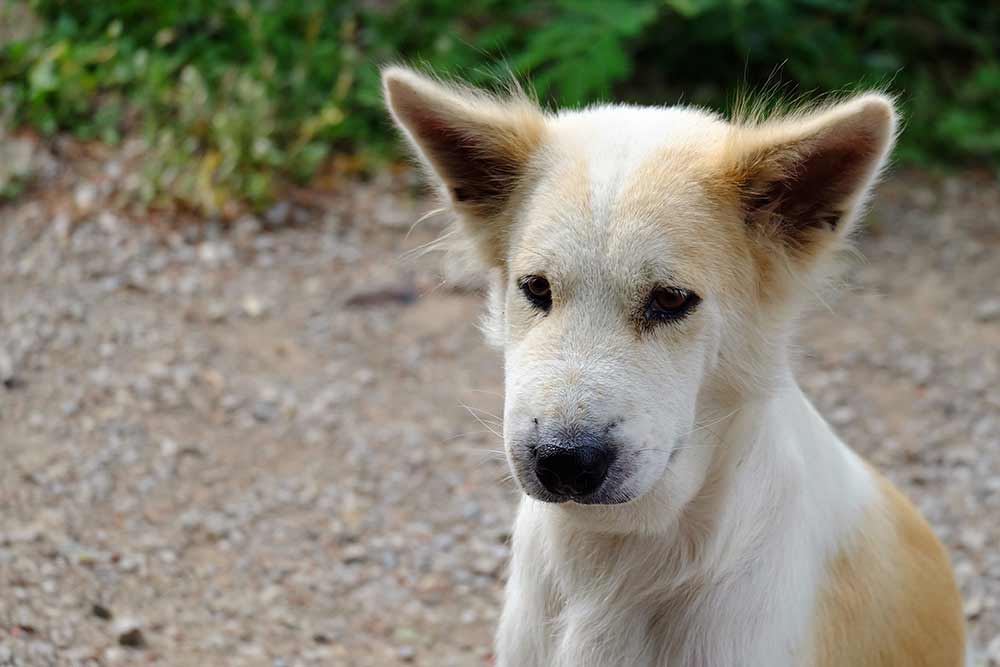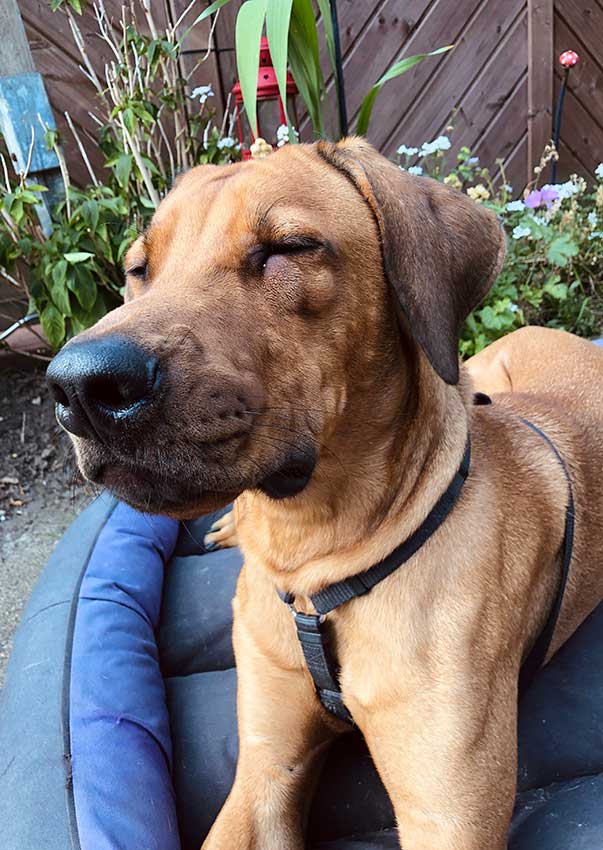 Cellulitis – This is a condition of severe infection/inflammation of the skin. Clinical signs can mimic a snake bite with severe swelling and oozing.