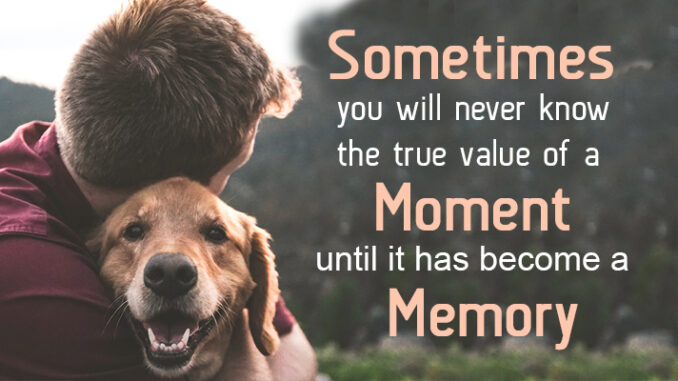 This article was updated on March 31st, 2022
Spend a few minutes with these old dog quotes and you'll leave with a smile on your face.
Our senior companions have their very own special blend of charms, and I've done my best to show this by blending beautiful images, with heartwarming quotes.
Some quotes are well-known, others less so. Some unique. I enjoy reading them as much as I enjoyed creating them.
Senior Dog Quotes
Please feel free to 'Pin' or 'Share' any individual quote, or this whole page. After all, everyone should have a chance to enjoy them, right?
"If you're having a bad day, spend it with your senior dog. He'll show you how to make every day a good day."
– Julie Burgess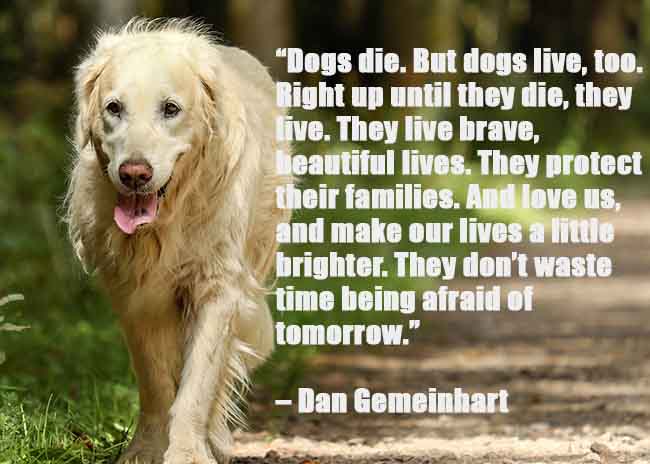 "Dogs die. But dogs live, too. Right up until they die, they live. They live brave, beautiful lives. They protect their families. And love us, and make our lives a little brighter, and they don't waste time being afraid of tomorrow." – Dan Gemeinhart

"Dogs come into our lives to teach us about love, they depart to teach us about loss. A new dog never replaces an old dog. It merely expands the heart."―Author Unknown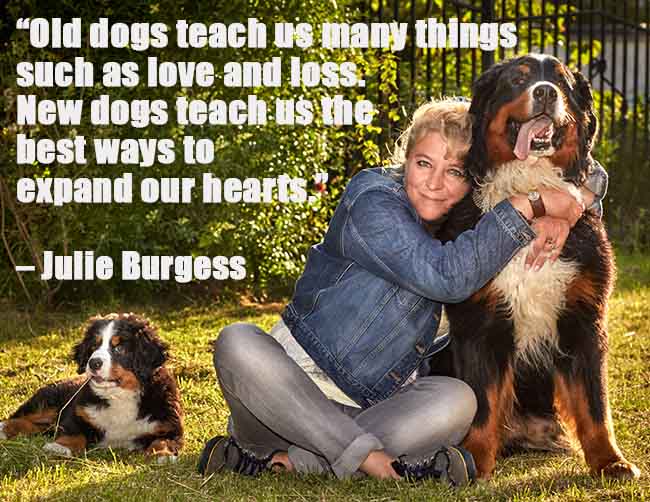 "Old dogs teach us many things such as love and loss. New dogs teach us the best ways to expand our hearts." – Julie Burgess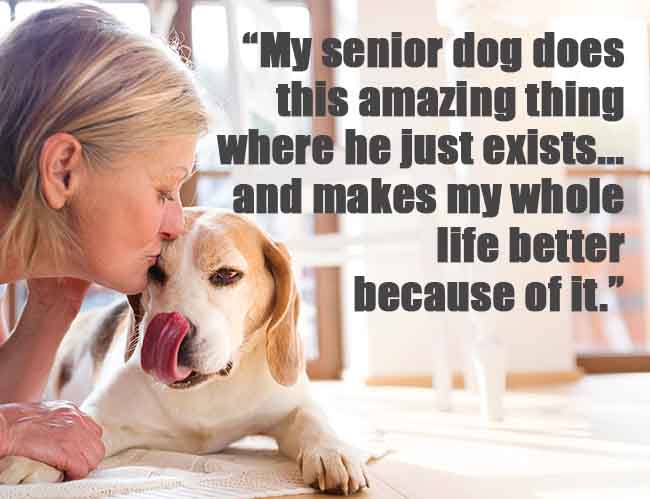 "My senior dog does this amazing thing where he just exists and makes my whole life better because of it." – Unknown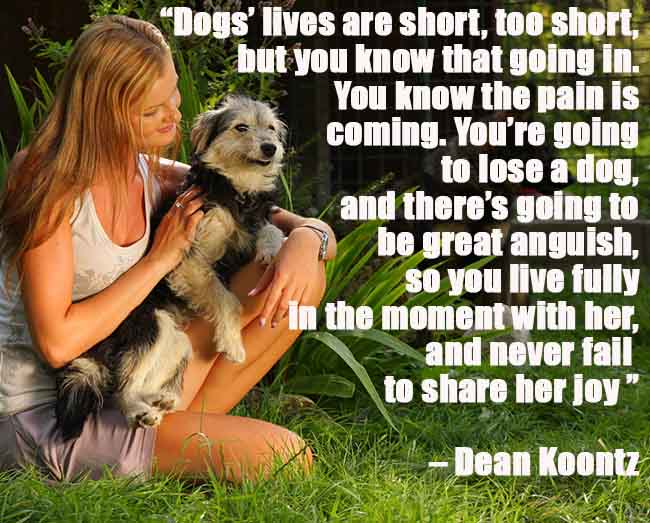 "Dogs' lives are short, too short, but you know that going in. You know the pain is coming, you're going to lose a dog, and there's going to be great anguish, so you live fully in the moment with her, never fail to share her joy or delight in her innocence." – Dean Koontz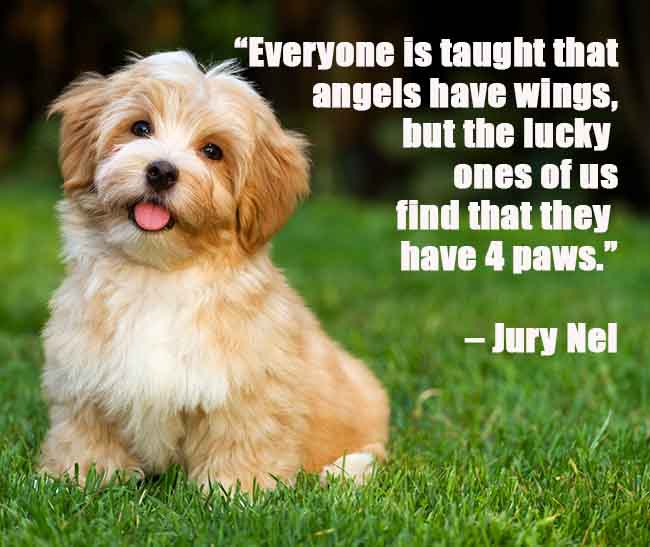 "Everyone is taught that angels have wings, but the lucky ones of us find they have 4 paws." – Jury Nel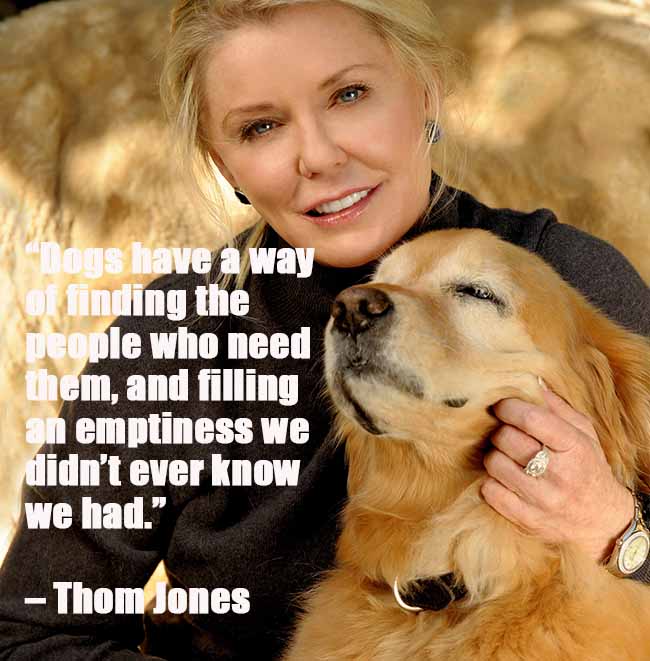 Disclaimer: This content is not a substitute for veterinary care. Always consult with your vet for health decisions. Learn more.
Heartwarming Old Dog Quotes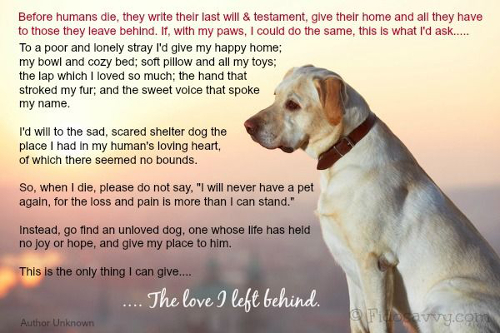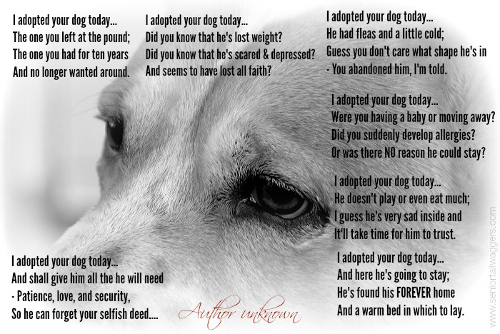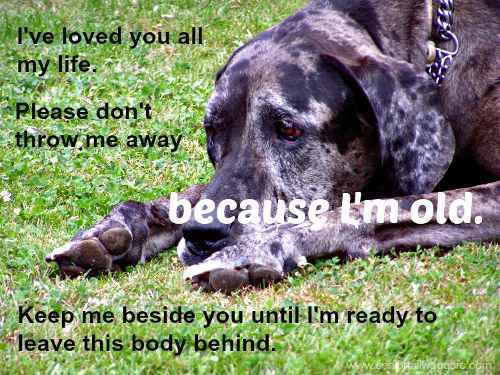 ---
WATCH: 3 Important Tips To Care For an Old Dog [VET VIDEO]
---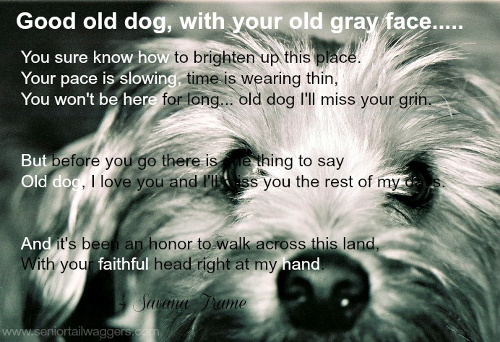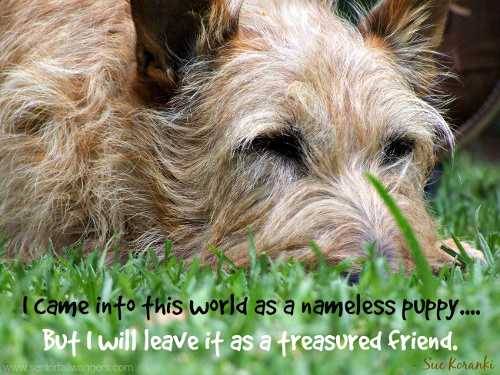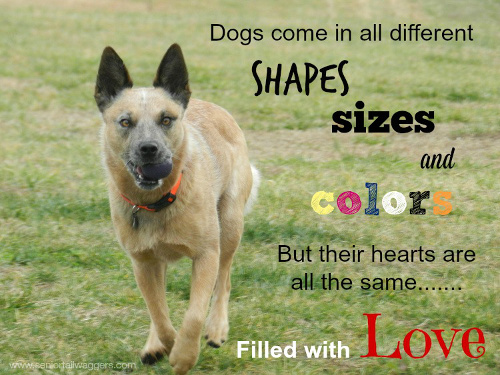 "Such short little lives our pets have to spend with us, and they spend most of it watching for us to come home each day." – John Grogan
"A dog wags it's tail with it's heart." – Martin Buxbaum

Use this button to share these beautiful quotes….
Find more beautiful, funny, heart-warming and thought-provoking old dog quotes (and some great infographics and helpful tips on caring for your golden oldie) by visiting my Pinterest pages…..
https://www.pinterest.com/snrtailwaggers/
Thanks for stopping by. I hope you enjoyed your visit 🙂