Spend a few minutes with these old dog quotes and you'll leave with a smile on your face.
Our senior companions have their very own special blend of charms, and I've done my best to show this by blending beautiful images, with heartwarming quotes.
Some quotes are well-known, others less so. Some unique. I enjoy reading them as much as I enjoyed creating them.
Please feel free to 'Pin' or 'Share' any individual quote, or this whole page. After all, everyone should have a chance to enjoy them, right?
Heartwarming Old Dog Quotes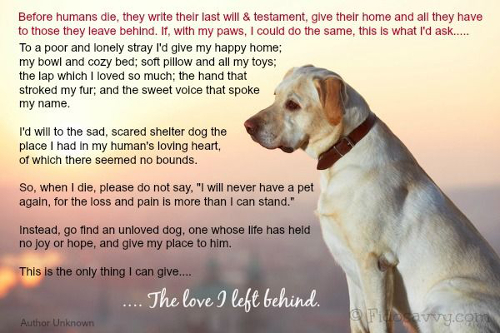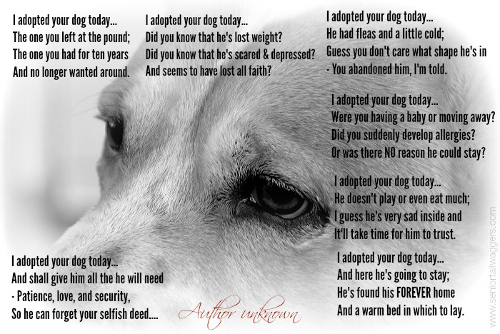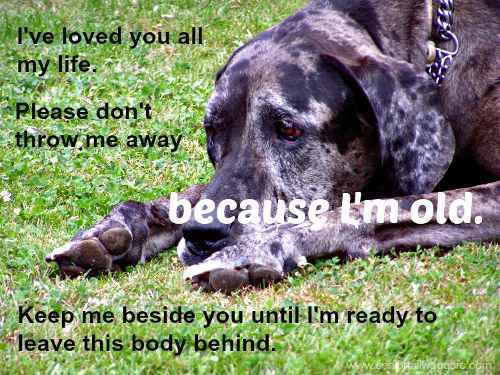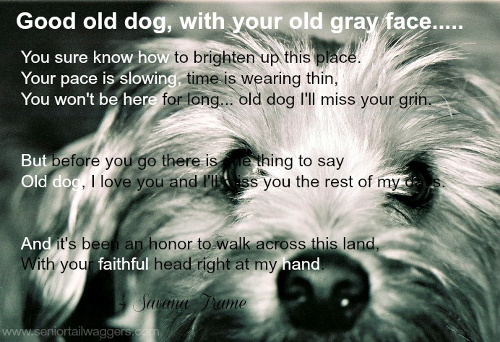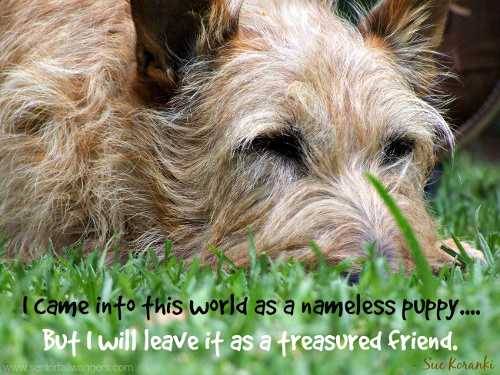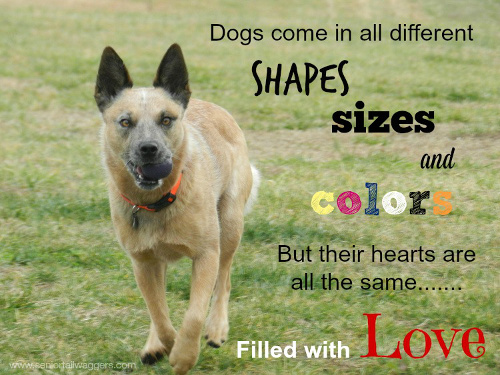 Use this button to share these beautiful quotes….
Find more beautiful, funny, heart-warming and thought-provoking old dog quotes (and some great infographics and helpful tips on caring for your golden oldie) by visiting my Pinterest pages…..
https://www.pinterest.com/snrtailwaggers/
---
WATCH: 3 Important Tips To Care For an Old Dog [VET VIDEO]
---
Thanks for stopping by.  I hope you enjoyed your visit 🙂
Disclaimer: This website's content is not meant to be a substitute for veterinary care, diagnosis, or treatment. Always consult with your veterinarian to determine the best course of action. Read More.