Accidents happen with dogs just like they do with humans. Sometimes they get away with a few scratches but sometimes, much to our horror, there might be a broken bone or two.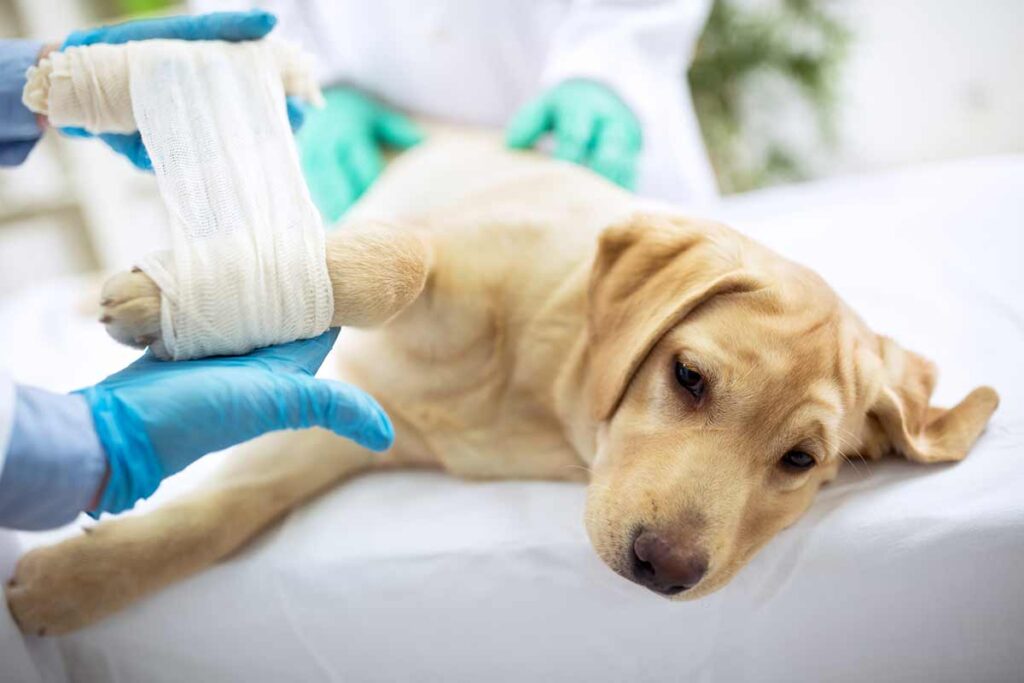 The bubbly, bouncy, and sprightly nature of your Fido that you love so much often becomes the very reason for those accidents. Regardless of how dogs injure themselves, it's always extremely painful for us to watch them in discomfort. If your dog is limping after an enthusiastic chase or a jumpy playtime, he might have injured himself. It's important for you to know if he has sprained or fractured his leg. Here are some dog broken leg symptoms.
Dog broken leg symptoms:
Visibly out-of-place of joint
Limited mobility
Unable to move a limb
Refuses to sit or lie down
Cannot support body weight
Hangs limply
Swelling in a limb
Bleeding
Bruising
Licking and whining
Intense pain
Numbness or confusion
Tingling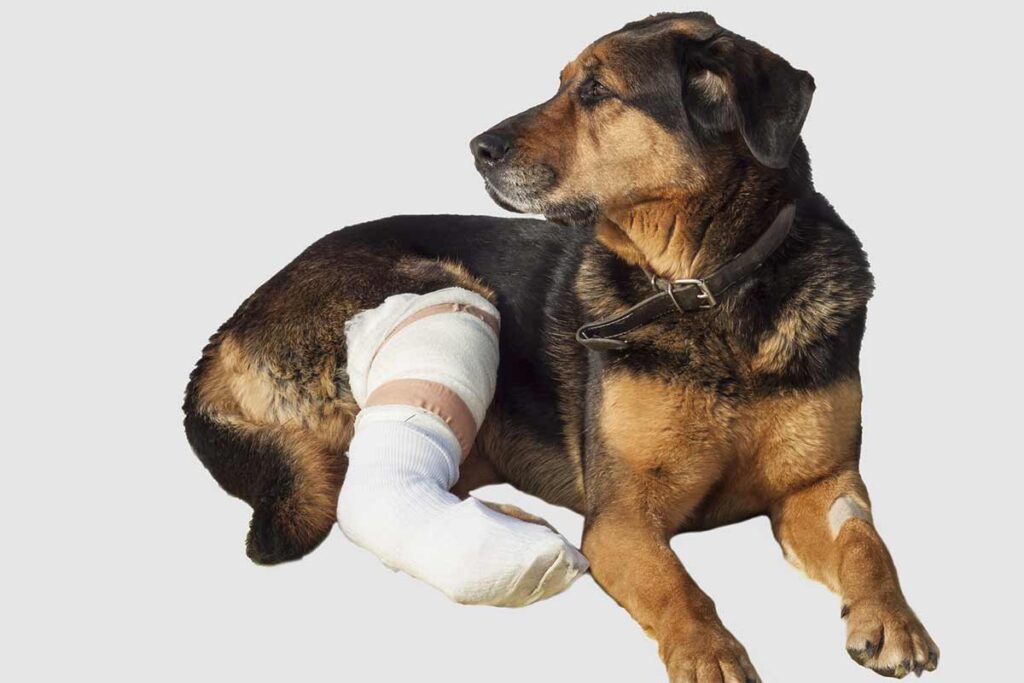 Signs of shock
Grey-blue skin color
White gums
Rapid heartbeat
Rapid breathing
Rapid but weak pulse
Cost for fixing dog broken leg
The veterinarian must examine your dog first to be able to determine the estimated cost by looking at the result of the x-ray. The approximate cost range is about $200 to over $1000 depending on how serious the fracture or the broken bone is.
The cost of fixing a dog broken leg also depends on other factors that must be taken into consideration such as:
Age of your dog
Position of the broken bone
Front or back leg
The angle of the break
Type of break such as horizontal, oblique, spiral and comminuted, etc.
Time from injury
The break is open or closed
Condition of the muscles around the area of the break
Splint, bone plates, intramedullary pin (IM), wires and cost varies with the size of your dog
Health status
The skills and experience of your vet
The country where you live
Location, for example, a clinic in the city will be more expensive than a clinic in rural regions
You should also be aware that if your dog has intestinal worms. If he does, the bones won't heal properly due to the lack of nutrients that are being drained by worms. If the condition is severe, leg amputation is a better option than euthanasia. Dogs can have an amazing quality of life even with an amputated leg. They just need a loving home to bring out the best in them. Recovery might feel like an arduous journey but it isn't. Recuperation won't take long and your family dog will surely thrive in the loving and caring home.