This article was updated on April 5th, 2018
by Todd
(SD)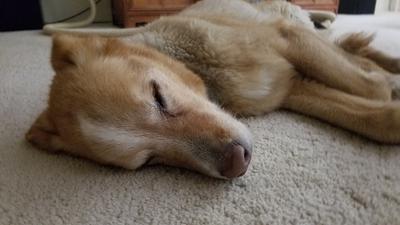 Tiki Tinight
She came to me as a ball of fuzzy fur with some unexplained tar-balls, as presented by the local shelter.
Love-at-first-sight, so she came home and proceeded to shred the drapes.
She is approaching the point where I have to make the hard decision, so this site has been very helpful.
Hi Todd. Tiki is beautiful, and clearly has lived a wonderful life surrounded by love. I'm sorry to hear that her time is running short, I know that is a heartbreaking decision to have to make. She's one of the lucky ones though, loved since the first day you walked into her life. No dog could ask for more. Best wishes to you both.